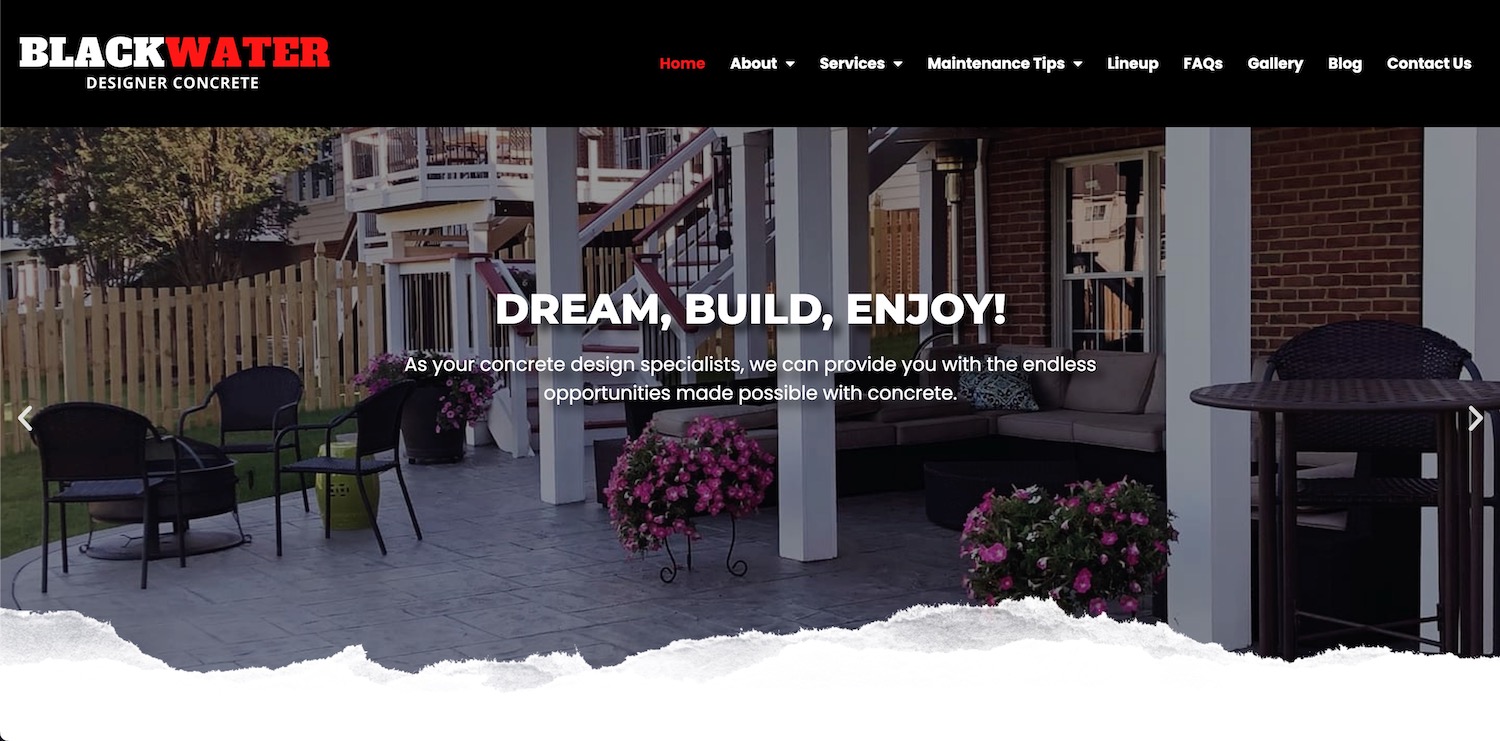 Ever searched the interwebs for a business only to discover a confusing and out-of-date website? With most people checking out a company online before reaching out to engage with a customer service rep, it is more important than ever to keep your site looking and performing its best.
Taking that very thing into account, local hotshots Blackwater Concrete knew their website was aging out and not representing them to the best of its abilities. Even when content and services stay the same, an aesthetic facelift and repackaging of content can make all the difference.
Working closely with the team at Blackwater, Web Strategies created a new site that communicated the quality services one can expect from this decade-old company and made sure information regarding their offerings and how to get in touch were easily accessed and prominently displayed.
In just a few weeks, Blackwater Concrete went from ho-hum to hot dang and has a site that'll work for them for years to come!