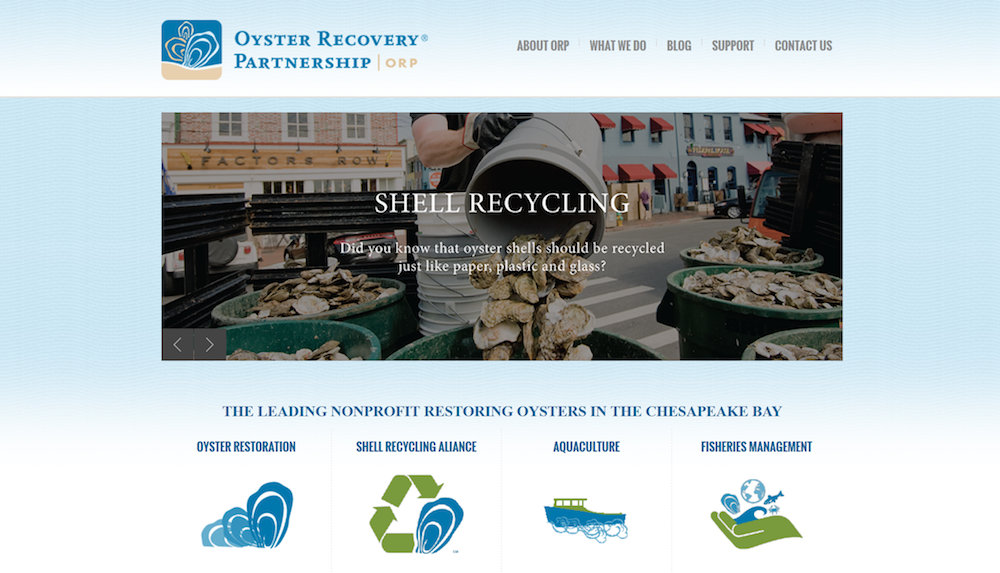 The 501(c)3 Organization, the Oyster Recovery Partnership, promotes and implements science-based sustainable shellfish restoration and fishery activities to protect aquatic wildlife environments.
The Partnership is regarded as one of the largest restoration projects happening on the East Coast.
Web Strategies was asked to assist the Partnership with a re-theme of their site along with integration of mobile compatibility.
As non-profit organizations look to gather greater sponsorship, it is imperative that their site look clean and professional to reach broader audiences.
Web Strategies delivered a site which showcased their images and informational content, brought attention to their social media presence and most importantly, had a simple layout for their donors to contribute.
This informative, yet very modern site is a great example for non-profits wanting to update the look and feel of their site while providing information on their cause.
Sign up for Our Newsletter!
Like it? Share it!