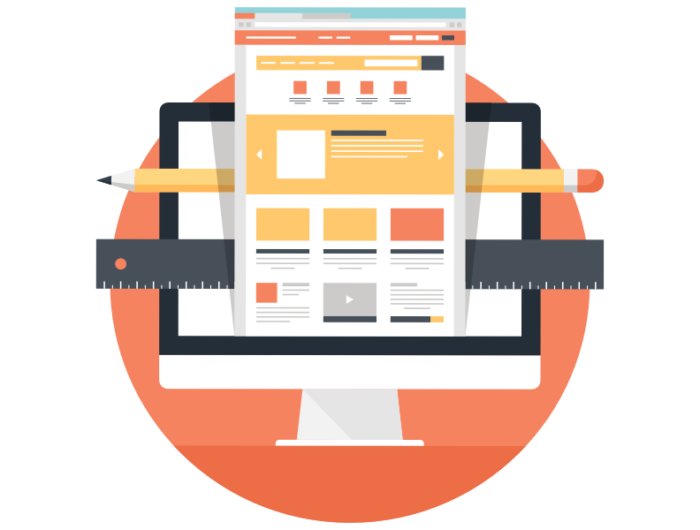 We talk a lot about our process and how we go through building a site from start to finish. After the discovery process and receiving a signed discovery document back, we have the green light to move forward. Let's walk through the steps of the development process and how we eventually send it over to the client for review.
1. Set up space on the server
Keri handles installing a fresh blank copy of WordPress on our development server and puts the necessary credentials in our communication hub Basecamp. This lets the developer know they can get started on the build-out.
2. Start building navigation
Each developer starts a bit differently but I like to start with creating navigation with the pages agreed upon in the discovery document. This helps me know what pages I have and where I potentially need to start building.
3. Website buildout
From this point, it's a process of receiving content and building out pages until all the pages are complete! This is a bit of looking at what was sent and how it best makes sense to lay out the pages. We also create any forms that need to be built and set up products, and eCommerce. Everything gets assembled on the front end and looked at with multiple sets of eyes.
4. Prototype share
If the discovery and the previous three steps have gone according to plan, this step should equally be as easy. The project manager sends over the link to the prototype and will ask you to review it on desktop and provide a list of edits page by page. We appreciate comments that focus on specifics of what you'd like changed. From there it goes back to the developer to complete those edits and wait for final approval before it goes into the next stage.
We're always so happy getting to the prototype share stage of the project because we get to share our hard work with you and see you love it! Hopefully this gave you some insight into the development and prototype process. Stay tuned for our next blog on testing and launch!
Sign up for Our Newsletter!