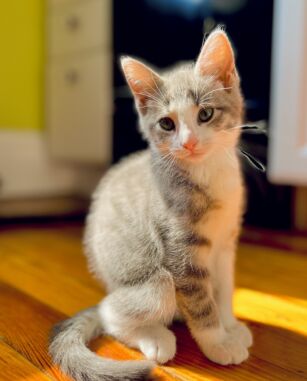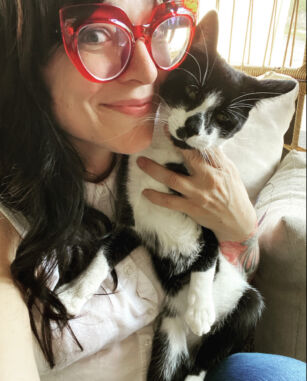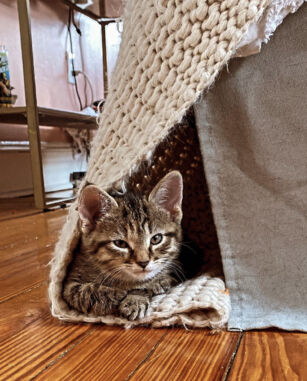 If you've been following our posts this month, you may have noticed a running theme: CATS! June is adopt a cat month, and we've done our part by using our socials to share information and spread the word on the local kitties looking for a good home. 
You may be wondering where the connection between cats and a marketing firm lies. Well, that's my fault. I'm Faye, the Managing Director here at WS, and I am an animal lover to the extreme.
I grew up surrounded by pets: birds, dogs, cats, lizards, and even an ant colony briefly. No creature, big or small, is exempt from my adoration- except maybe spiders, but that's a different blog. I was so excited to be given an opportunity this month to talk up our local shelters and the joy of both volunteering and adopting. Seriously, the folks at our SPCA and local rescue organizations (shout out to Dakota's Dream!) are true heroes and don't get nearly enough credit for their selflessness and strength dealing day in and day out in sometimes unimaginably tough situations.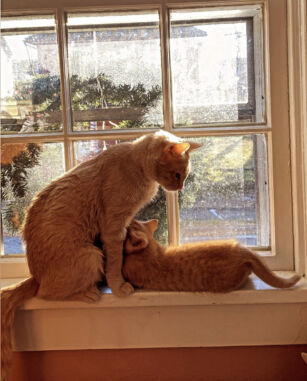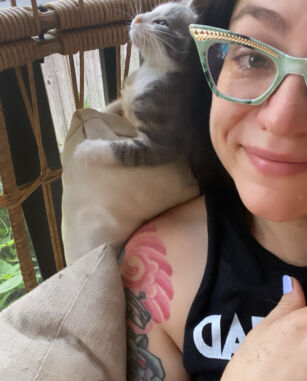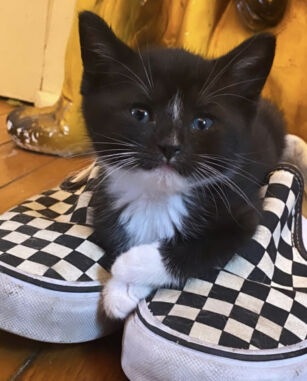 Over the past 6 years, I've organized yearly donations and item drives for our area rescues through my film club, Psycho Cinema (via Alamo Drafthouse). I'm proud to say we've collected over 5k in monetary donations, many trunkloads of food and toys, litter and blankets, and many other items that shelters consistently need.
I began volunteering for the SPCA in 2021, fostering a pregnant cat so that she could give birth safely and raise her family in a home with room to roam. Since then, I've fostered 4 mothers and 18 kittens and helped facilitate the adoption of every single one. I care for a feral colony in my neighborhood and even built winterized housing to keep those wild outside kitties warm when temperatures get low.
Our office has also joined in on the adoption love. The first Web Strategies cat, Jack, joined the team back in 2019. He moved into our developer Emily's house during quarantine and liked it so much he decided to stay. But, once your office goes cat – it never goes back. Commissioner Gordon came into our lives in September 2021 and was joined in February 2022 by Bruce Wayne. These two funny felines are adored by our staff and are an absolute joy to have around the office- especially on tough days.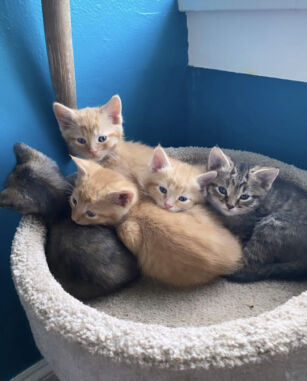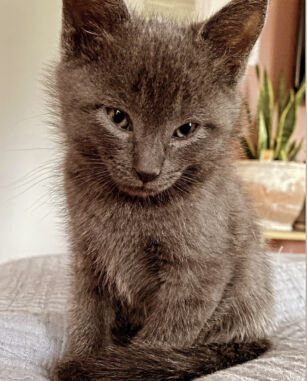 With June and "adopt a cat" month coming to a close, I encourage you to consider how you can best assist our local rescues throughout the year. Whether that means becoming a full-fledged cat lady like I am, fostering, volunteering, donating, or simply advocating! The rewards are endless, and as an extra bonus, I'll think you're really cool.
Have a great summer, y'all, and hug your local rescue workers!
Sign up for Our Newsletter!