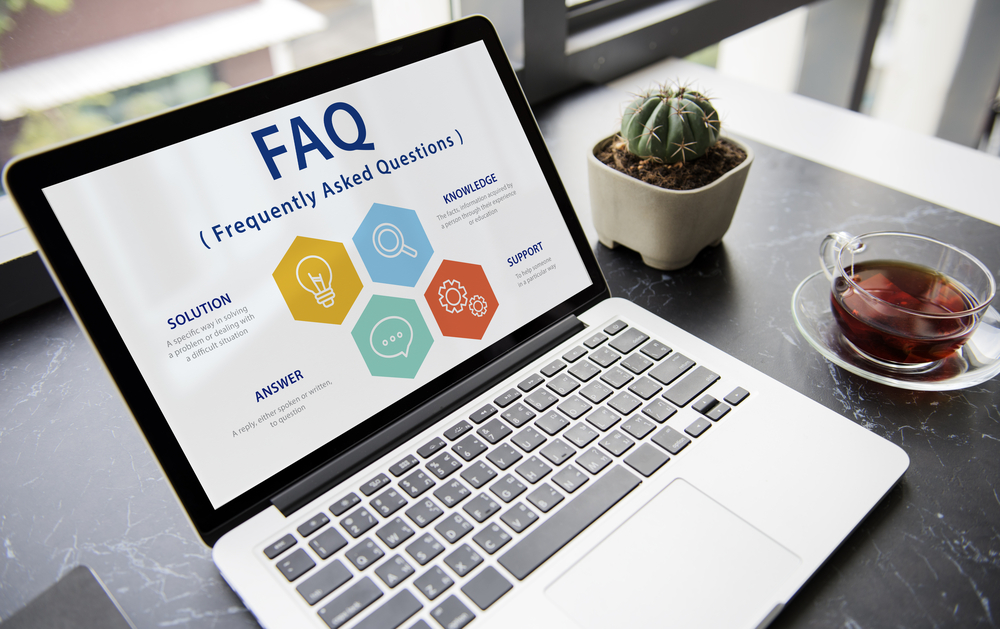 Every project we do here at Web Strategies is unique. What isn't always unique, however, is the list of questions many clients have before, during, and after a project. There can be a steep learning curve for anyone unfamiliar with WordPress or the processes involved in building a website in general. Our goal is not just to build websites, but to also help our clients build their knowledge base. Below you will find some of the most frequently asked questions we receive.
Q. My site is built in Wix/Squarespace, can you help me?
A. Currently we only build with WordPress. If you are building in a website builder (GoDaddy's website builder, Wix, Weebly, Shopify, or Squarespace) you will need to reach out to your provider for support with your site.
Q. Can you make my site like _______________ (insert big brand name website here)?
A. It depends. We appreciate it when our clients give us example sites. However, big-box websites like Amazon, Etsy, or Indeed have extremely large teams maintaining them and have a really hefty initial price tag. We'd rather know what elements from those sites you do like. That way we can incorporate them into a custom solution that works for you.
Q. Can you make my logo bigger?
A. If we had a dollar for every time we have heard this comment….just kidding, but you get the picture. Of course, logo sizes can be increased but it's important to remember that while it is an important element on a site it isn't the ONLY element on a site. Usually, your users are trying to find information on your site, not see your logo. If it's covering up part of your content, it's too big. Maybe your logo needs to have a web version that displays in a different shape so that it's easier to read at a smaller size.
Q. I don't have time to create all of the content needed for my new website. What can I do?
A. We've got your back. If it's compelling images you need, we can source stock photos to round out your site. We also offer content writing. Whether it's for 1-2 pages or the whole site, our proven method of writing keyword rich content guarantees your site will be set up for success.
Q. Why do I need SEO (Search Engine Optimization)?
A. Making sure your website is rich with relevant and specific keywords is vital to optimizing your site's performance in search engines (Google, etc.). If no one can find your site, it isn't serving you as well as it should be. One of the final steps we take during each project is to seed each page with SEO, ensuring that as Google gets to know your new site, it likes what it sees and pushes it higher in rankings.
Q. Now that my site is launched, how can I keep it updated?
A. This is a very common and very good question! Your site belongs to you and we want to make sure you know how to take care of it. Every website project we do closes out with a training session that shows you how to make content and other various edits to your site, but we're always here for additional training if needed. If you host with us, we update the technical aspects of your site every month to ensure it is both functioning properly and secure. We also have an online support ticketing system that puts you in touch with our tech support and development team who are happy to help with any updates you may want.
Sign up for Our Newsletter!