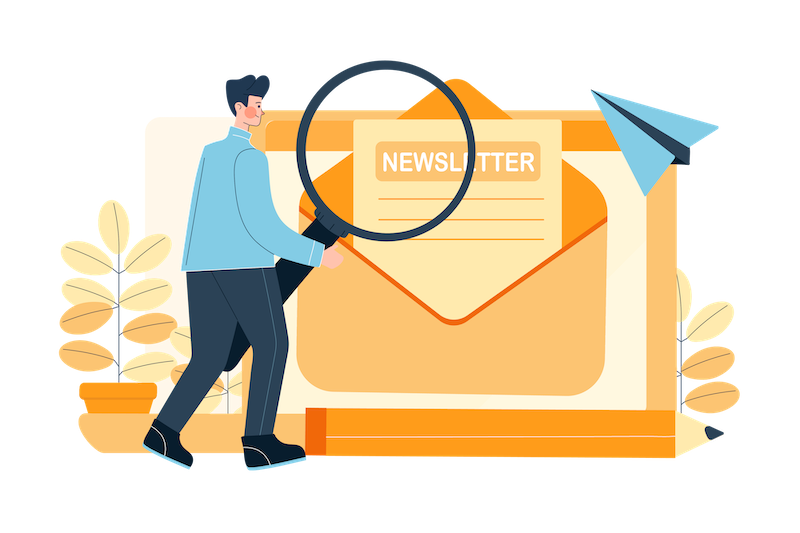 If you missed our blog last week, we're digging into end-of-the-year checklists. We already explored what to look at for social media, and this week, we're looking at our email marketing. We want newsletters to be manageable even for small teams, so we've broken it down into some steps that everyone can follow. 
The first step is always to look at your yearly and quarterly analytics. You can find these in most mailing programs you are using to help you get a better grasp of what is getting traction with your subscribers. You'll want to look at the campaigns that had high open rates and high click rates. Review those campaigns to see what the content and focuses were.
Make a content schedule if you haven't already that aligns with the topics on other channels. You can approach this by answering questions that your audience may have, providing resources that aren't located anywhere else, or providing a sneak peek at your newest work. For instance, if your Q2 content ideas are spring themed, create an office-related cleaning tip or a story related to spring and your business. Insider-exclusive tips are also a great way to keep people engaged.
Set your schedule. If you felt overwhelmed with the amount of time you sent out campaigns last year, evaluate your schedule and see if adjusting the number of campaigns can help. More effective campaigns could be placed before key events or promotions at different times of the year to make a bigger impact. 
Set your basic template. Update graphics or logos as necessary and zhush your starting template to keep things interesting. Create areas for recurring segments in your template to showcase a similar theme every week that readers can get excited about seeing. As the new year approaches, set your copyright if you include that in your mailer footer. Don't forget to include your address, phone, and other social links as necessary!
We know it can be overwhelming to keep up with sending out mailers, but we hope that this gives you some good tips and tricks for staying on schedule and connecting with your audience. Whether your business model is B2C or B2B, you can benefit from regular campaign newsletters. Still need a hand? We'd be happy to help you strategize your newsletter calendar and answer any questions you may have.
Sign up for Our Newsletter!