Having a professional bio is an important part of your branding. From personal to company bios, from websites to directories and social media, almost all online marketing allocates a section for describing who you are and what you have to offer. Whether representing yourself or your entire team, think about what information you want to share and how it will support your brand and message. Providing insight into your experience, knowledge and personality; the structure of your bios should match the messaging you are trying to convey as a business. Is it strictly professional? Maybe it's fun and laid back? Maybe it needs to be a healthy balance of both? No matter the personality and information requirements, a bio can make or break a potential sale.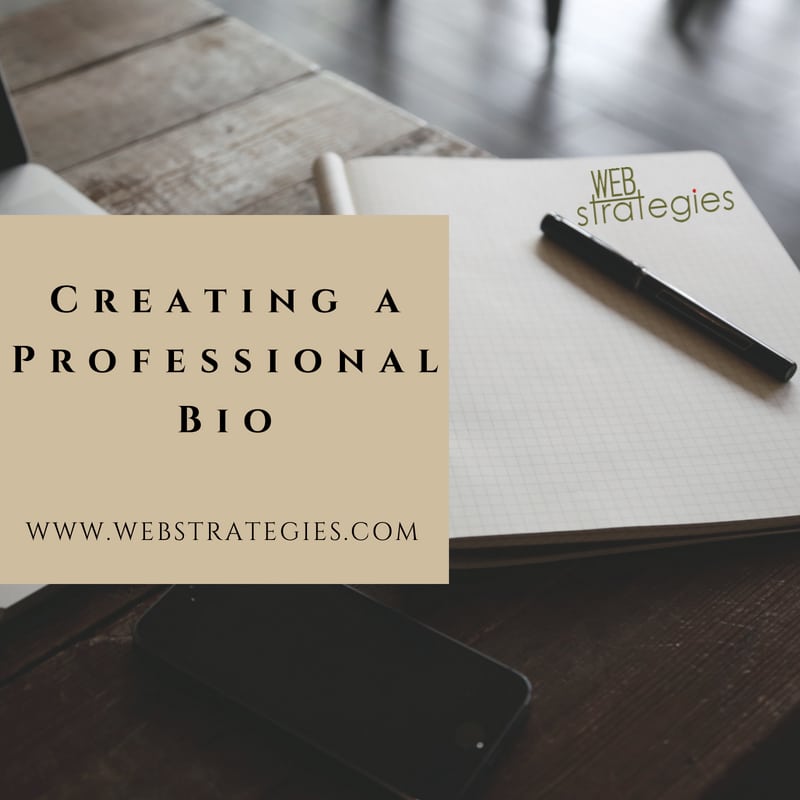 A few blogs back, we shared Humanize Your Online Brand With Your About Page. Similar in purpose, your "about" information tells a story. It allows relatability. It provides valuable information to your target audience, allowing them to get to know you and hopefully develop a comfort level strong enough to follow through. If a business is lacking bios it can create uncertainty with potential customers. People like to put a "face" to who they are working with, who's behind the brand they want to trust, proof that there are actual people behind the scenes. Whatever information you choose to include, it needs to be well thought out and professionally executed. Throughout our marketing, we find the need for alternate versions of the bios we share, varying from dedicated bio pages, to limited social media sections, to advertising space. Our bios should be flexible enough for needed adjustments depending on the information needed.
No matter the goal, space allotted, or message behind it, bios are a crucial part of your content marketing. Take a look at these professional bio templates and tips provided by HubSpot to make the most out of your bios.
Sign up for Our Newsletter!