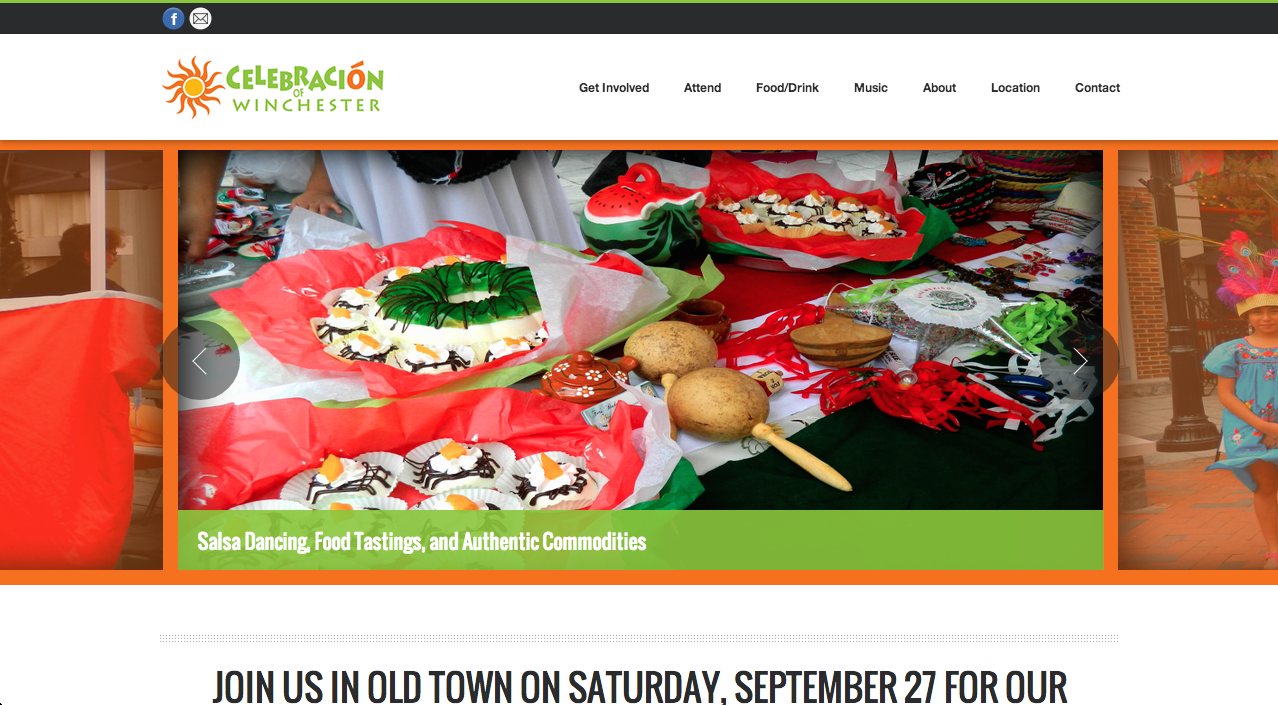 One of the biggest events coming up is the 2014 Celebración of Winchester, a partnership event between the Winchester Main Street Foundation (WMSF), the Coalition for Racial Unity (CRU) and the Shenandoah Arts Council (SAC). On September 27, these three organizations will combine their considerable talents and diversity to bring a festival to the Old Town Mall celebrating and educating our City about Hispanic Heritage Month.
As a sponsor of the Celebración, we developed a fun and exciting site for this great event! We are happy to be part of the creation and design work for the Celebración of Winchester.
Sign up for Our Newsletter!
Like it? Share it!