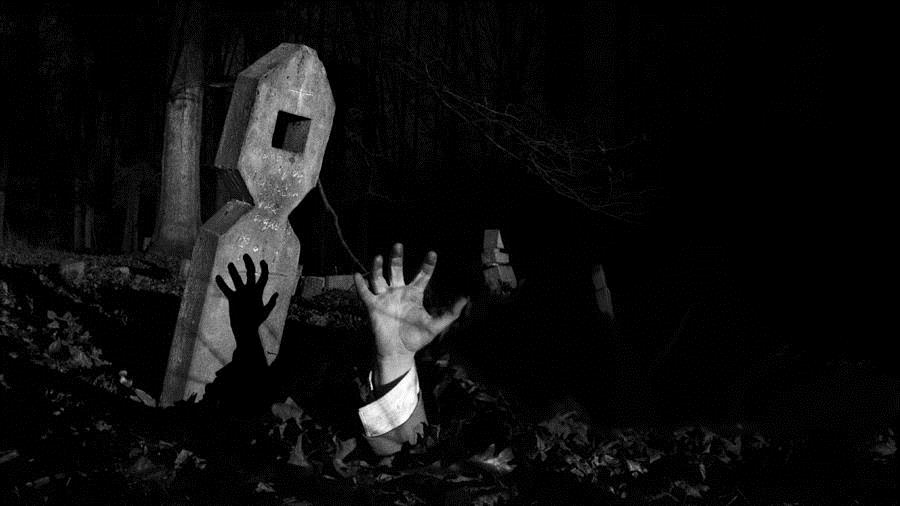 Slumping sales. Poor attendance. Weak foot traffic. Empty Tables. These are all signs of a dying brand. However, as many of these endeavors fall by the wayside, there have been many success stories of brands that have literally crawled out the grave; Effectively side-stepping the afterlife, by switching things up with new tactics, often employing new technology in the process.
By today's standard, a big part of going into 'Revival Mode' is re-building popularity and repairing customer relations, by way of social media. A recent article by Nate Ryan over at USA TODAY Sports, details NASCAR's investment in the future with the creation of the Fan and Media Engagement Center. Citing slacking attendance, and poor TV ratings, the sport that grew out of southern bootlegging, is becoming a data gathering juggernaut. Acting much like the a radio-scanner on race day, Ryan says "…the center essentially is a listening post for cyberspace." As much as people like to belittle NASCAR for it's good ol' boy image, they tend to forget that it generates billions of dollars annually, and is home to several different industries, whose individual companies can be seen loud and proud every Race Sunday. The article goes on to describe how the league is meeting misinformation, poor fan experience, as well as praise, and adulation by it's fan's head-on, through Twitter and other social media. Ryan goes on to quote Josh Pelz, head of digital for the Engine Shop sports and marketing agency, who sums up the whole matter quite succinctly, " If a fan of NASCAR is saying how much he loves this aspect of a race or a driver, rebroadcasting that message is way more valuable than you originating that message, because it's the community members and what they're saying that really is the secret to social media."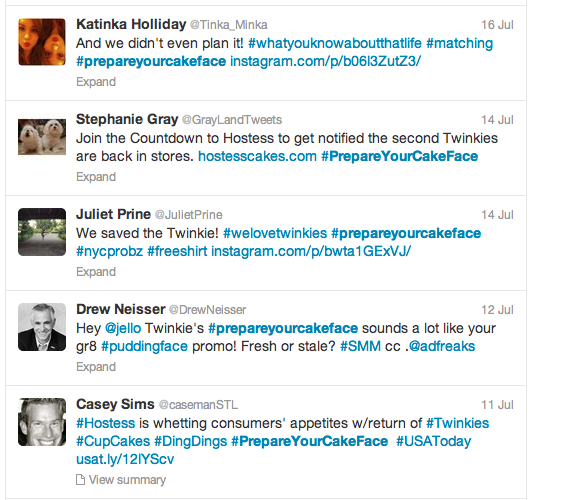 Another example is what happened with Hostess. At the end of 2012, the pastry snack giant, closed it's doors. After the brand was acquired by new ownership for over $400 million, and thus began marketing virally with it's "The Sweetest Comeback in the History of Ever", "Prepare Your Cake Face" , and "Feed Your Cakeface" campaigns. The result was that people responded. The world over, people rejoiced, and made their voices heard; Hostess was able to tap into that euphoria, and used that as an opportunity to re-engage their constituency, again, through social media.
Even The Muppets, were able to rise from the ashes, through social media! Here we have the unique perspective of hindsight: This article dating back to 2011, before their last movie (2011′s The Muppets) had arrived and well-penned by Mashable.com's Christina Warren, showed us how well-crafted their campaign was. Through it's strong use of social media (Twitter, Youtube, Facebook) was able to build hype for the movie launch. SPOILER ALERT: Though Warren's article ends, telling us to check out the film during Thanksgiving 2011, the movie was met with huge consumer and critical acclaim, winning many awards, and going on to gross over $150 million at the box office.
Now, in the here and now, taking in everything that you just read, I pose you this question:
WHAT IF, when you start your business you engage your customers through social media?
What if, you ask them how their experience is/was ?
What if you meet people on their level, and never let up?
If you engage your customers, and create/serve great content (interesting blogs, videos, news) both online and in real life (products, services) , there's no reason why you business should ever have to meet an early grave.
We can help, just don't go towards the light.
Sign up for Our Newsletter!
Like it? Share it!