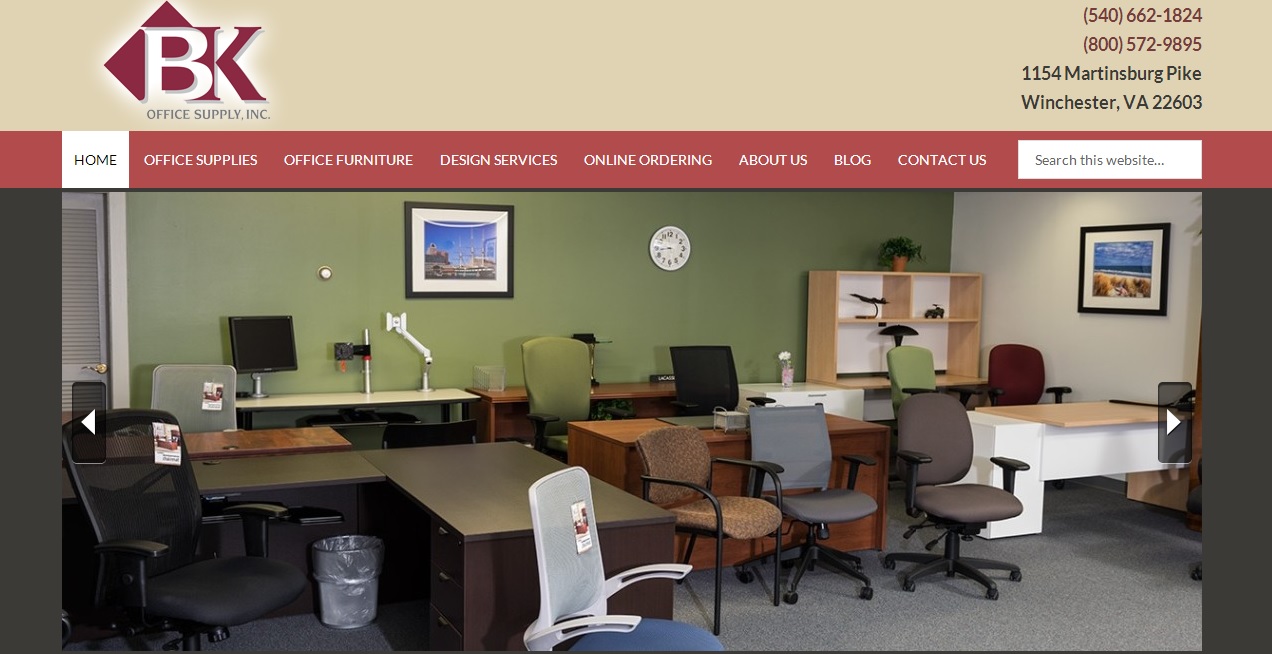 B-K Office Supply, Inc came to us with a website that performed well in searches, but that lacked contemporary design or user-friendly features. We worked with B-K to develop a WordPress website that's both search engine friendly and user friendly. Using prominent images, concise copy, and clear calls to action smoothly guide users through the site.
B-K's service has a personal touch that sets them apart, so we used a geographically-driven web form to let new contacts know the name, email, and direct number of the account representative they'll be working with
Sign up for Our Newsletter!
Like it? Share it!