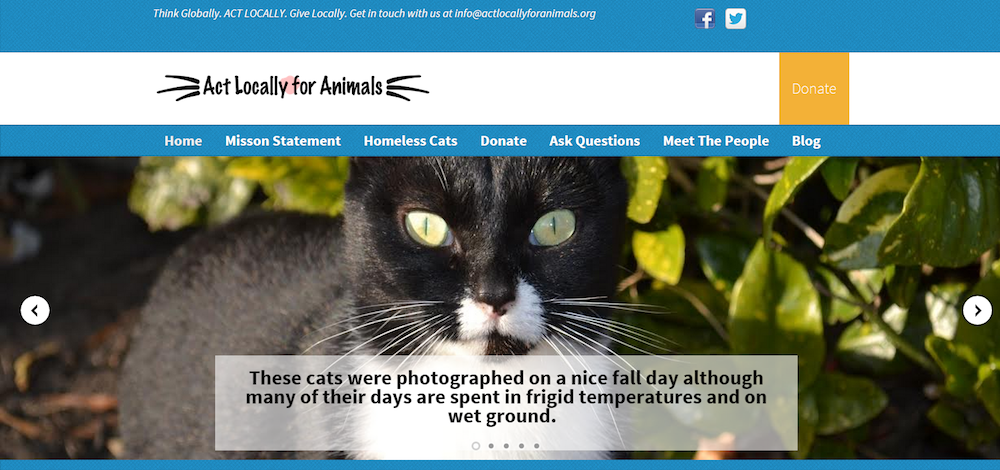 Act Locally For Animals (ALFA)
was set up to fund the neutering/spaying, care and feeding of homeless cats in Southwest Washington, DC. They needed a website that could showcase the work being done while representing the need for the organization. Donations are a crucial part of any non-profit so we created an easy to use donations application that could be the focus of the website. They wanted a clean look that would allow the beauty of the cats to show so we picked a customizable, image focused theme to work with. It was important for them to span their online reach, with that, we assisted with social media set-up to incorporate with their blogging efforts. The ALFA non-profit web design was finalized with the most appropriate SEO settings to alert the search engines as well as being fully mobile responsive.
Sign up for Our Newsletter!
Like it? Share it!