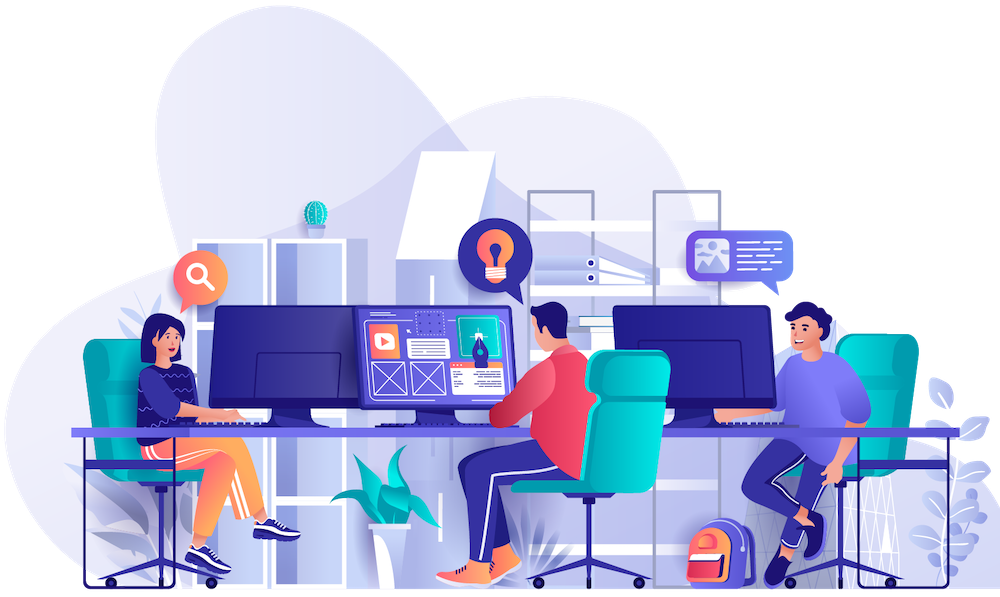 Social media is a visual platform; whatever doesn't catch your eye can easily get missed in the fast-paced day-to-day scrolling ritual. Canva makes it easy now to create posts that will catch users' attention and still convey your message. We're going to break down some of the ways you can leverage their powerful tools to create social media posts.
Use Templates
For each platform, Canva has a collection of templates (free and paid) that are designed to fit the size of your post. These can be really helpful as a starting point when trying to design a post for each platform. Search the templates on the left and find one that has a structure or design that fits your content first. Then, swap out colors and fonts for the ones that match your brand; add your content, and you'll have a post!
Use Collections
Need to design for the same content but across multiple platforms at once? Canva has recently rolled out collections that let you select your platforms and design them at the same time. This can save you so much time instead of designing each post individually. Each step is automated and directs you on where to fill in your content so it can generate your design! This is the epitome of "work smarter not harder."
Reel Covers
Wanting to step up your Instagram game? Add customized covers to your reels to stay consistent with your branding. Create a single design in Canva with the title of your reel and add a photo. Each time you create a new reel, swap out the text and the photo for a new look. This can help you increase views, as viewers can find out what the reel is about before tapping.
We've barely scratched the surface on what Canva has to offer when it comes to social media marketing. And by the way, we're only talking about the free version of Canva, the pro version has so much more! Now that you know about these tips, get out there and create some posts!
Sign up for Our Newsletter!