As a part of Google's Mobile Indexing movement, they have now reverted back to shorter meta descriptions. Less than 6 months ago they had expanded the character allotment in the meta description from 160 characters to around 320 for SEO purposes. In recent weeks they have taken back that granted addition, falling back to the shorter descriptions. Why? Most reasoning stems back to mobile searching and the need to comply with mobile responsive requirements.
For examples, those utilizing voice searches need shorter, more precise descriptions. Longer meta descriptions take longer to read as well as open more opportunity for grammatical and language errors. Another factor is the spacing longer meta descriptions take up while viewing on mobile devices, shorter descriptions are quicker, cleaner and allow more search results per page.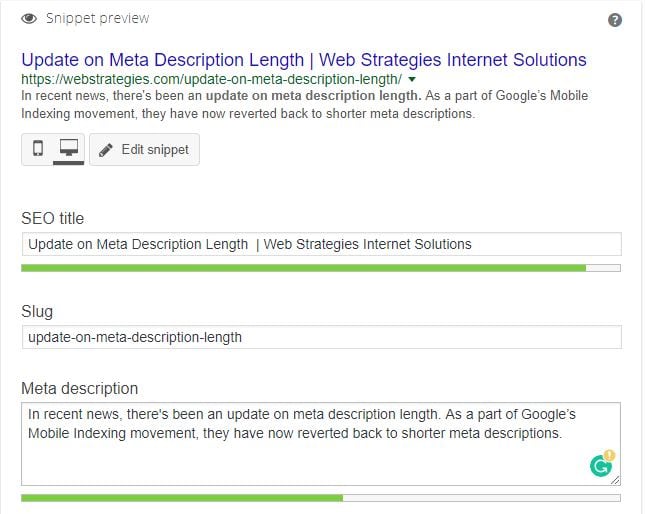 What if Description Meta Tags are Too Long?
Yes, this is somewhat frustrating as anyone performing regular SEO on their blogs would have noticed and likely taken advantage of the added space for their descriptions. Starting today, we need to revert back to the "old ways" of creating an informative, fact filled description that is short and to the point. Do you need to immediately change your longer descriptions? Not right away, see how this change rolls over but you can slower update the more important pages and/or blogs you recently updated with longer descriptions to ensure Google is pulling exactly what you want. Moving forward, "if your tags are too long, Google will truncate them or pull from the content on the page to use as the description.  Google will still show a description, it just might not be your chosen one.  And remember, even if the description tag is shorter, there is still no guarantee Google will use it."
More References: 
Sign up for Our Newsletter!