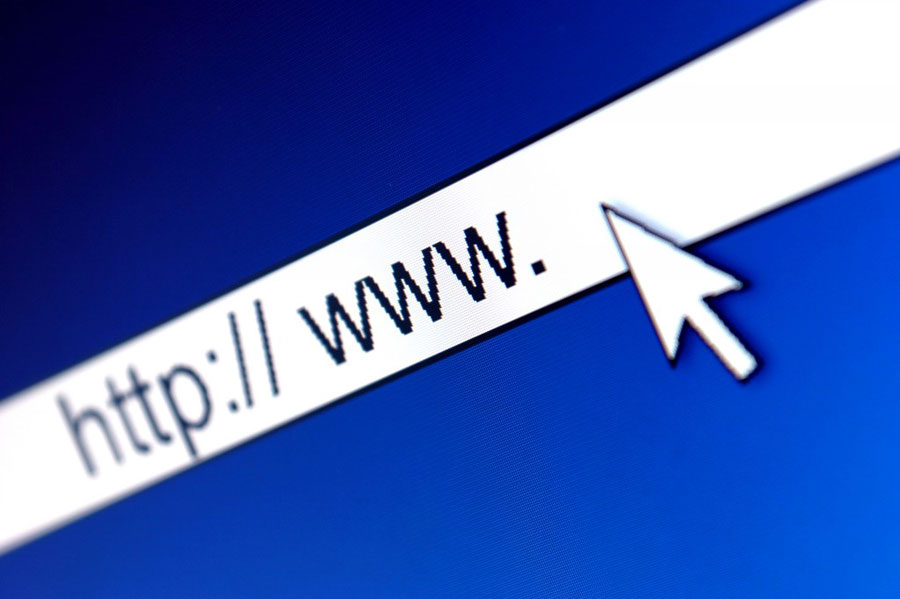 In the Entrepreneur article, Do's and Don't For Securing a Domain Name, Jane Porter goes over her tips for navigating the world of domain names. With countless caveats and businesses that offer hosting, it's easy to be overwhelmed or worse, make a mistake that could cripple your business in the long run.
Here at Web Strategies, we are all too familiar with domains and the struggle of finding the perfect domain for your business. That's why we've put together this blog, Domains for Dummies: 6 Things You Need to Know About Securing Your Business' Domain Name.
1. Make Sure You're Registered as the Owner of the Domain Name
It's an obvious, yet common, mistake made by business owners. Some business owners make the mistake of not checking to ensure whoever registers their domain name does so under the business owner's name. As the business owner, it's very important to be sure you are the domain owner and administrative contact. Bedford says, "It's just like a piece of property. If you don't own the property, you can't sell an existing business."
2. Consider Using a Location or Industry Specific Key Word
If your business focuses on a geographic region, try to put the location into the name of your domain. For example, chinatownwinchester.com shows up at the top of keyword searches that include "Chinatown" and "Winchester." This works great for local businesses! Whether it's location, or what your company does, put an important industry-specific keyword in your domain name. It helps improve your rank on search engines (which increases traffic) and just makes more sense to your customers. But don't go crazy with keywords and locations- 10 characters is the sweet spot for domains, so choose wisely.
3. Don't Use Dashes, Abbreviations, Slang or Numbers
"Do you mean the number "5" or the word "five"? We suggest coming up with a catchy name that's easy to remember and easy to spell. Fan Bi, co-founder of Blank Label, a Boston-based online custom dress shirt company learned that lesson when settling on a domain in 2008. At the time, blanklabel.com was out of his price range at $15,000. Bi chose blank-label.com for a much cheaper $250. But as the business grew, he realized the hyphenated name was far from the best choice. "You get much more word-of-mouth if it's a name you can easily say without having to spell out," Bi says. Last year, after months of negotiation with the domain owner, he was able to purchase blanklabel.com for $6,000. Just three months after the change, website traffic shot up 25%. Our tip: If your domain includes a word that is difficult to spell, purchase the domain with the most common misspelling as well.
4. Don't Waste money on extensions other than .com.
The right-most label in a domain name is referred to as its "top–level domain" (TLD). For example, in www.webstrategies.com, ".com" is the top-level domain. A TLD identifies something about the website associated with it, such as its purpose, the organization that owns it or the geographical area where it originates. Examples include "com" for "commercial" and "edu" for "educational. When you register your domain name, you'll be bombarded with offers to purchase other versions like .net and .co. For most small businesses, that's not needed unless you're patenting something or protecting a trademark. The value is really in the .com (or .org if you are a nonprofit). For more information on domain extensions, click here.
5. Some Domains Have a Past: Check into it.

Aside from consulting a lawyer, check www.whois.net, which lists registered domain names for histories of trademark infringement and other legal issues associated with the domain. For example, if a previous domain owner violated a Google term and was banned from Google searches, you'll want to know before purchasing.
6. Renew, Renew, Renew!
If you miss the renewal of your company's domain name, the name can then be bought by someone else. We suggest buying a multi-year registration or setting up an annual auto-renew payment. Just make sure the credit card on file doesn't expire!
Choosing a domain name requires a lot of thought and consideration. Similar to your company name, your domain name is your identity on the Web. Whatever domain you choose should fit your business while being easy to find and promote. And remember- You don't need to build a website for every domain. With our help, you can forward any additional domains to your primary website, increasing the traffic to your site.
If you're having trouble finding an available name, Web Strategies will suggest alternate names during your domain search to help you find the perfect name. Contact us today to get your domain up and running!
Sign up for Our Newsletter!
Like it? Share it!