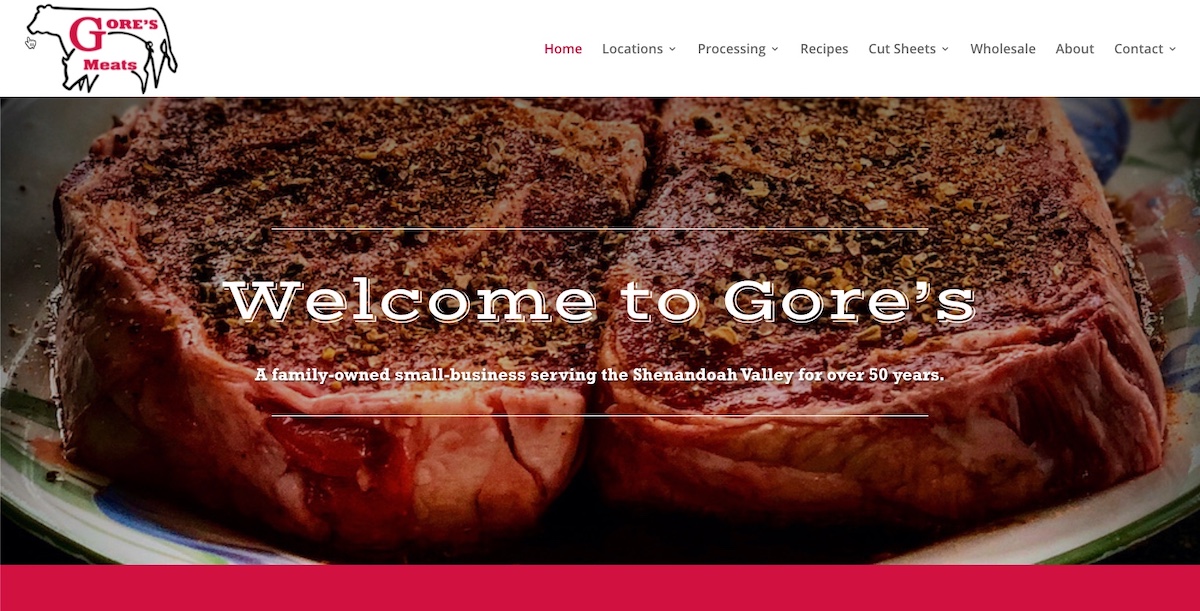 If you live in the Winchester area, you'd be hard-pressed to find a restaurant or store that doesn't use or sell Gore's Meats products, so when the team at Gore's Meats contacted us for a website redesign, we were ecstatic.
Their former site was dated and was not serving them well. They needed to be able to streamline their ordering processes across all of their locations by adding online submissions and ordering. We created custom online submission PDFs so all online order forms matched their current paper forms, eliminating any potential inconsistencies between locations and order types. We also used their logo colors and professional images to keep branding consistent and show their products. What they now have is a website that shows users what they offer, who they are, and makes ordering and communication easy.
We're so happy to have worked with this great company and encourage you to check out their new site and try their delicious products!