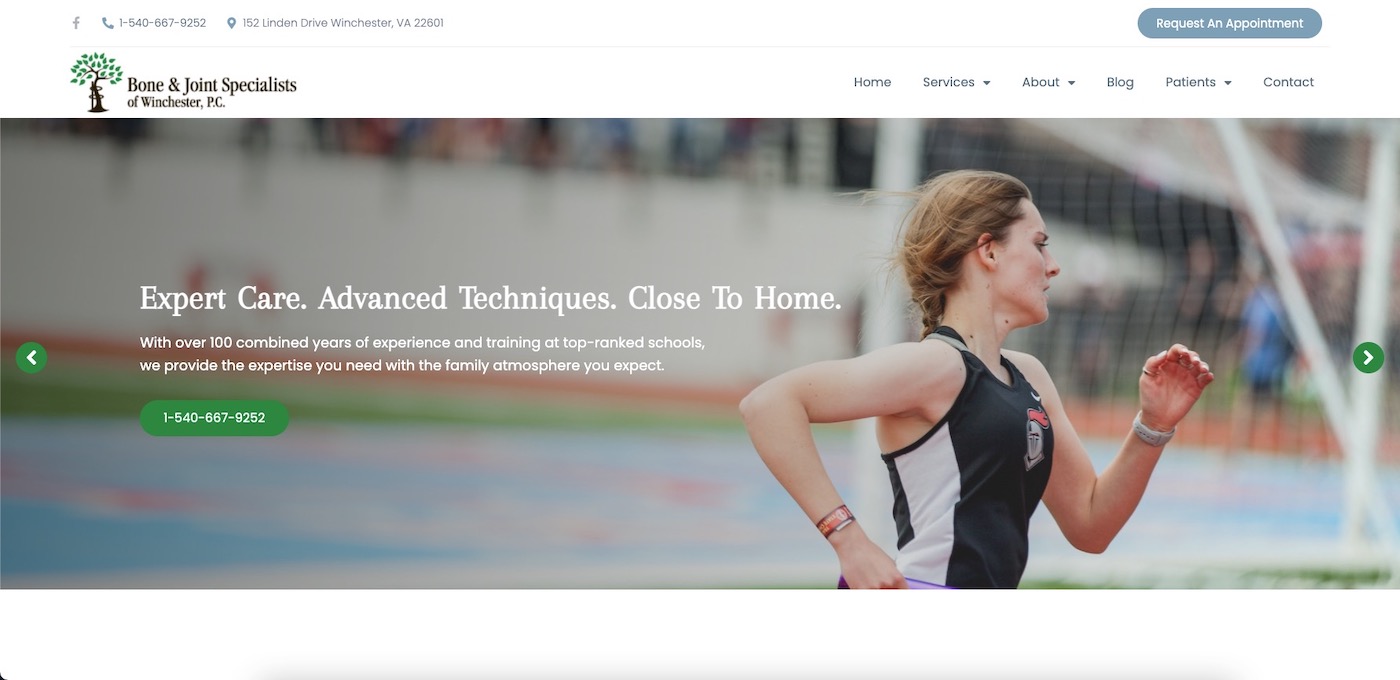 Bone and Joint Specialists of Winchester
The mission of Bone & Joint Specialists of Winchester is simple: Expert Care. Advanced Techniques. Close To Home. We took that statement to heart when mapping out the design for their website.
Aesthetically, it was important for the site to convey a feeling of confidence and safety. Communicating the level of expertise offered was easy- we just let the physicians do the talking! They did a great job of providing details on their practice that was clear, concise, and informative.
Searching for a physician can be a frustrating endeavor, so it was up to us to establish a navigation that would lead a user naturally from the services page right over to request an appointment. We made sure patient forms were easily accessible and integrated a portal to transfer important documents securely.
We're proud of how this website looks and performs, and though we hope we won't need an orthopedic surgeon anytime soon, we know who to call if we do! Check it out!
Client
Bone and Joint Specialists of Winchester