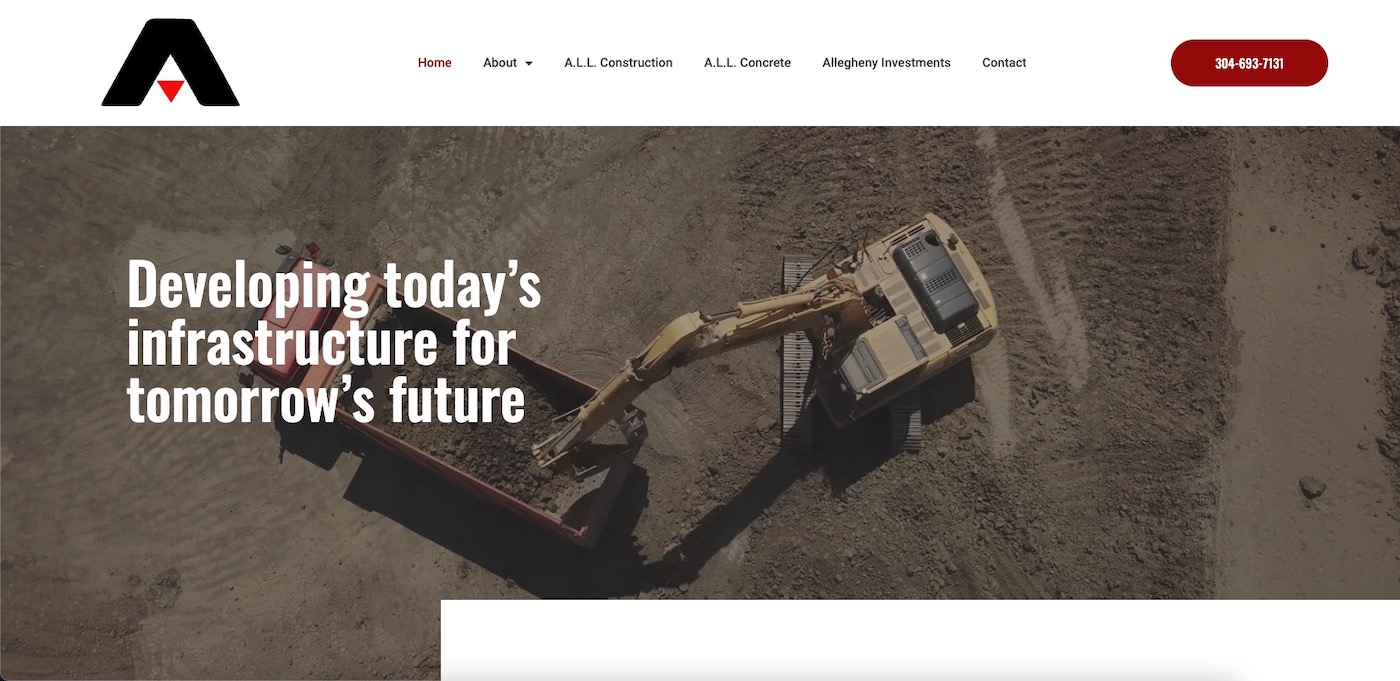 A.L.L. Construction Group
As web design professionals, one of the first things we consider during the planning stage of a new project is what content would keep us engaged when visiting the client's site.
With A.L.L. Construction Group, the answer was easy: we wanna see the work! We knew it was extremely important to showcase not only the completed projects but also the wide range of services offered by the company. Our team designed an interactive portfolio organized by job type for potential clients to view easily.
The company's service area and contact info also needed to be front and center, so we kept the basics viewable in some capacity with every click. Usability is often taken for granted- until the moment you find yourself buried in a labyrinth of useless content! We avoided that drama by keeping the website's flow natural and intuitive.
We are so excited to wrap this project up and share it with the world! Know of anyone in need of some earth moved? You know who to call.