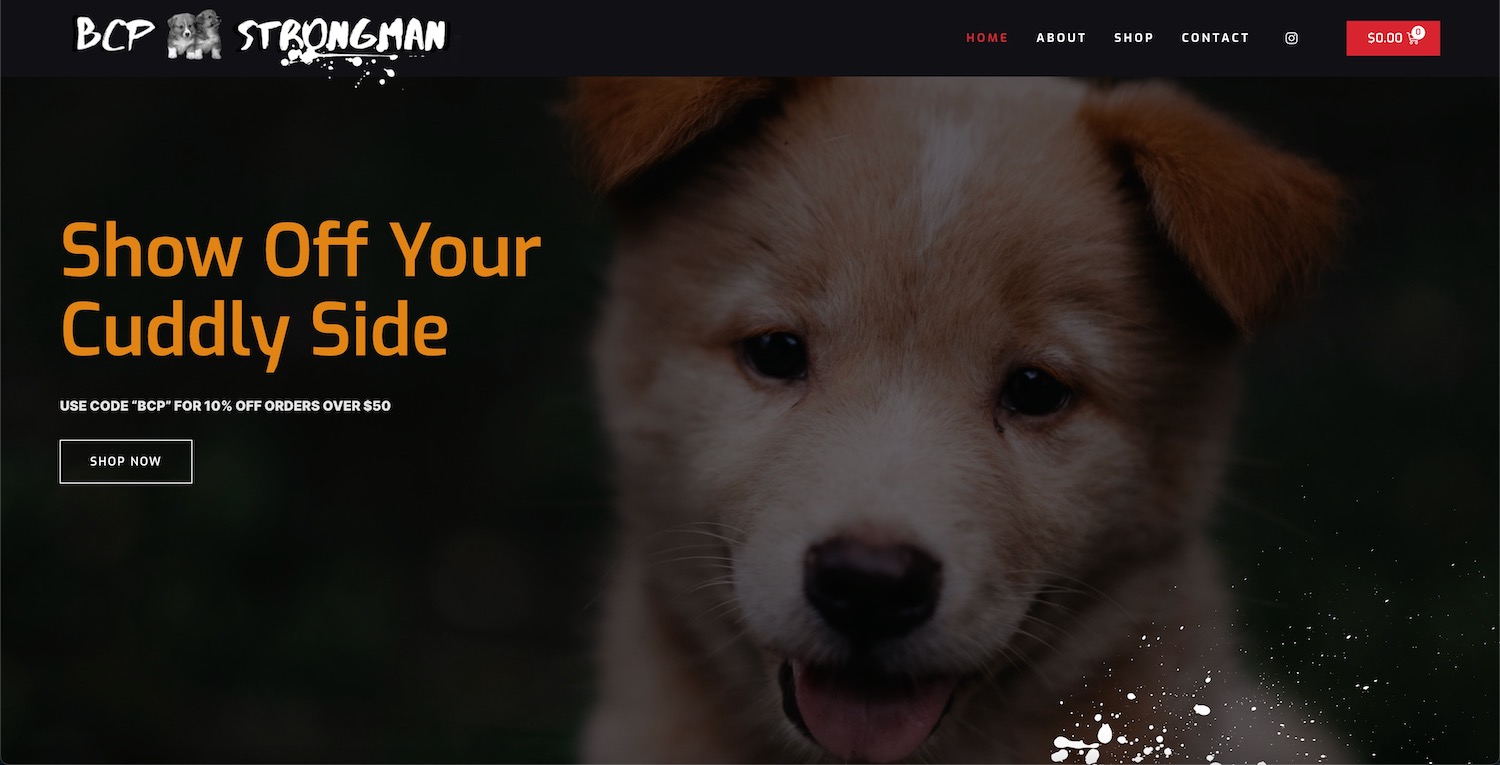 Basket of Cuddly Puppies Strongman
If you know anything about Web Strategies, you know we are animal lovers from tip to tail. So, when Basket of Cuddly Puppies Strongman reached out to create a new website we were ALL IN.
Our client's goals couldn't have been more simple: design an easy to use website with an online store. We worked closely with BOCPS to make their vision a reality. Our developers started with a custom WordPress theme, integrated WooCommerce for product sales and had an absolute blast making the website looks as adorable as possible per the client's vision.
The result is the cutest dang tshirt site aimed at the toughest possible athletes! But, have no fear, you don't have to be a strongman to wear a BOCPS shirt – head over to the website and grab something for yourself!