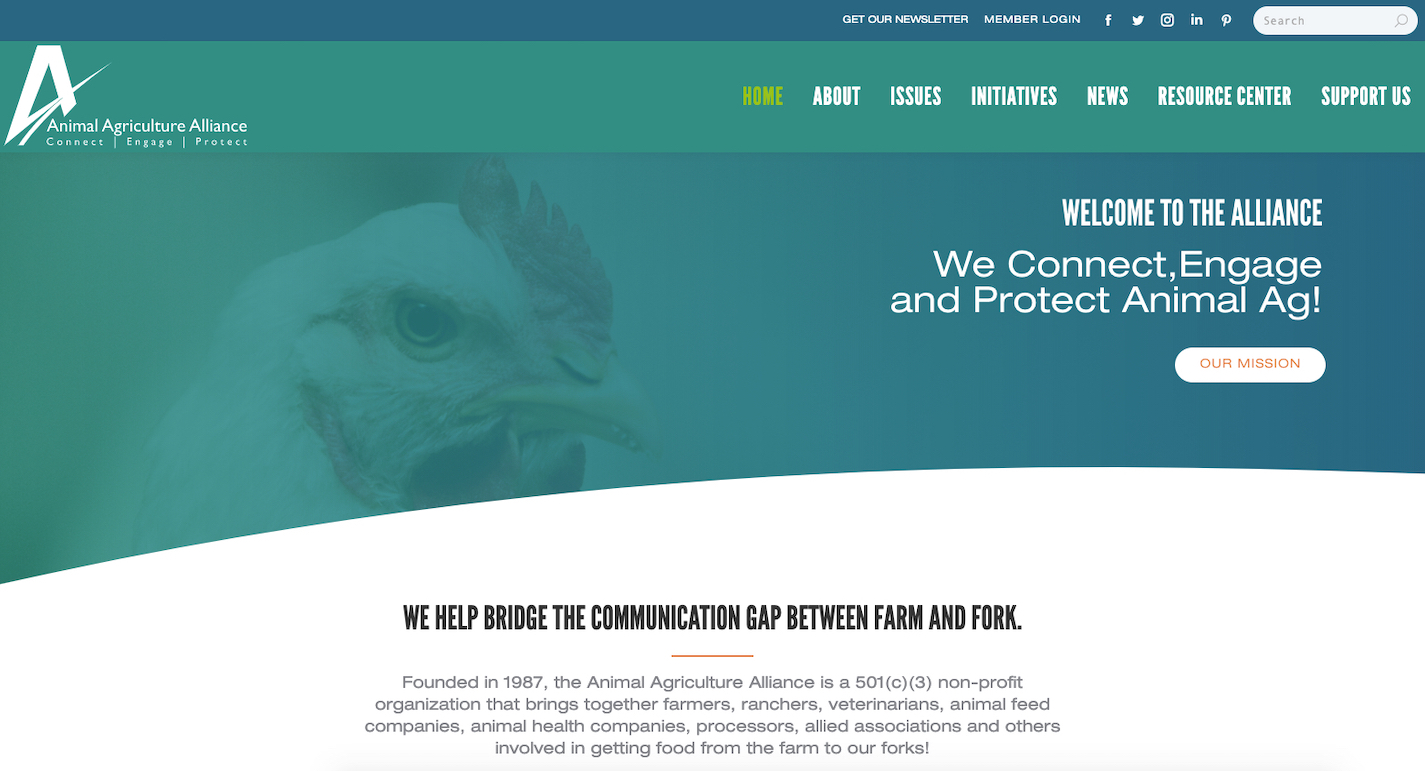 Animal Agriculture Alliance
The Animal Agriculture Alliance (AAA), based in Northern Virginia, is a non-profit organization that connects farmers, veterinarians, feed companies, animal health companies, processors, allied associations and others involved in getting food from the farm to our forks. In an effort to bring together their various websites and update the way members receive protected information, AAA decided it was time for a website re-design.
With an organization like AAA that provides so much content to various markets organization was key. Web Strategies created a login area to house the separate membership tiers, integrated SalesForce, created a searchable resource repository and added an industry-specific news feed.
We also made sure the site looked absolutely fantastic and rendered correctly across all mobile devices. We love the way the new Animal Agriculture Alliance looks and performs and hope they do too!