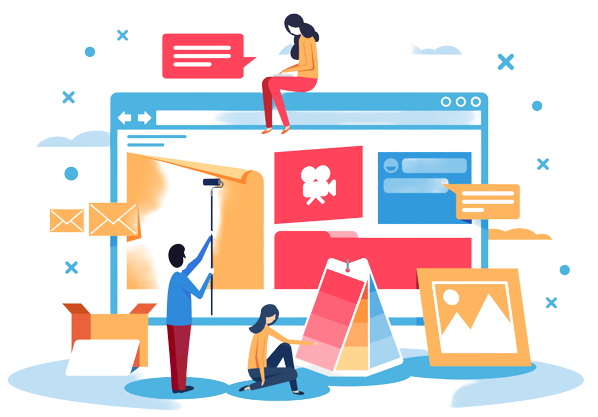 Everyone has different opinions when it comes to design, which is what makes sites so diverse and interesting. However, there are some things that people get wrong when redesigning their site. From our perspective, we're here to build you a great site, but sometimes that means letting you know when your requests may be hurting your potential audience.
Not having any pictures of you or your team.
People in any industry will inevitably want to meet you or the people they will interact with when they receive goods or services. Even for goods sold online, creating a connection with the person behind the store will increase familiarity with the customer. Let them know your "why" and mission or applicable experience in a short bio.
Not breaking up content.
Too often, I see people writing their web copy like they do a book, paragraphs upon paragraphs. When writing for the web, we want to consider how users navigate the site and digest information. Bite-size pieces are most appropriate, with adequate headings throughout so the user can skim and find the piece they're looking for. Lists, visual representations of content, and headings all help users have a more positive experience when exploring your site.
Not getting professional images taken.
I've seen this time and time again, the sites that get professional shots taken of their products, facility, and team always stand out against the ones that don't. Well-shot photos can tell the user immediately what you offer and what caliber of a business you run. Nothing says, "I don't care," like an outdated photo you posted to Facebook three years ago. Stock photography can certainly assist, but it looks more boilerplate than anything.
We want to set all of our clients up for success by advising them with our expert information. Don't make these mistakes when redesigning your site. You'll surely have a site that serves you, and your clients and takes your web presence to the next level. If you're interested in having your site redesigned, let's get the conversation started. It's the first step to a great-looking site!
Sign up for Our Newsletter!