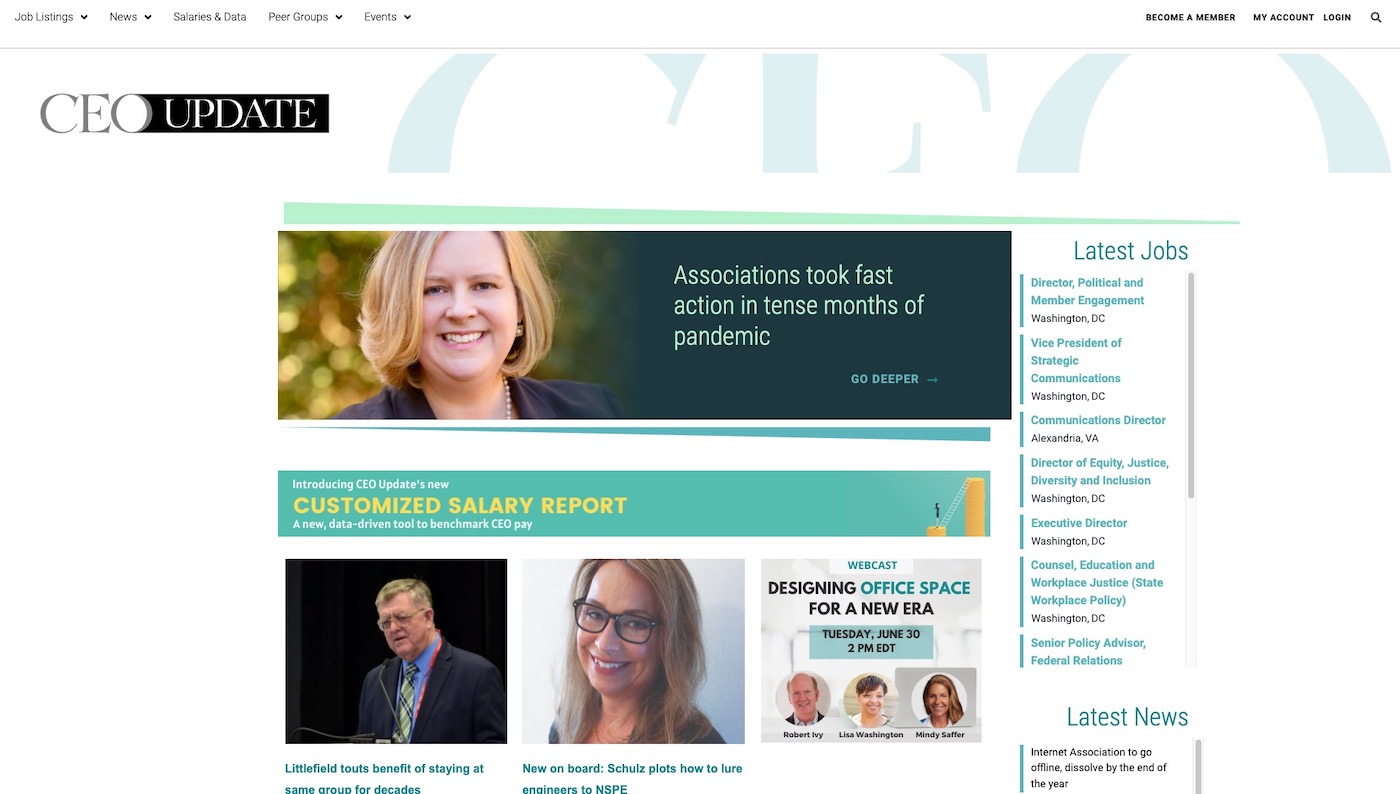 CEO Update is a comprehensive source for executive-level and CEO vacancies in associations and nonprofits. The vast majority of the services they provide to their members are provided through their website, such as tailored editorial content, compensation studies, and a financial and salary database.
The team at CEO Update had big plans for how to expand their online presence and services, and a complete overhaul of their website was at the top of their list. Our team worked very closely with the team at CEO Update to design and build a website that is professional and modern in its structure and aesthetics, and that provides their members with easy access to the wealth of information available to them. By streamlining the navigation, removing outdated information, and simplifying the login processes, the new website is user-friendly, modern, and communicates the high level of services their organization provides.
Sign up for Our Newsletter!