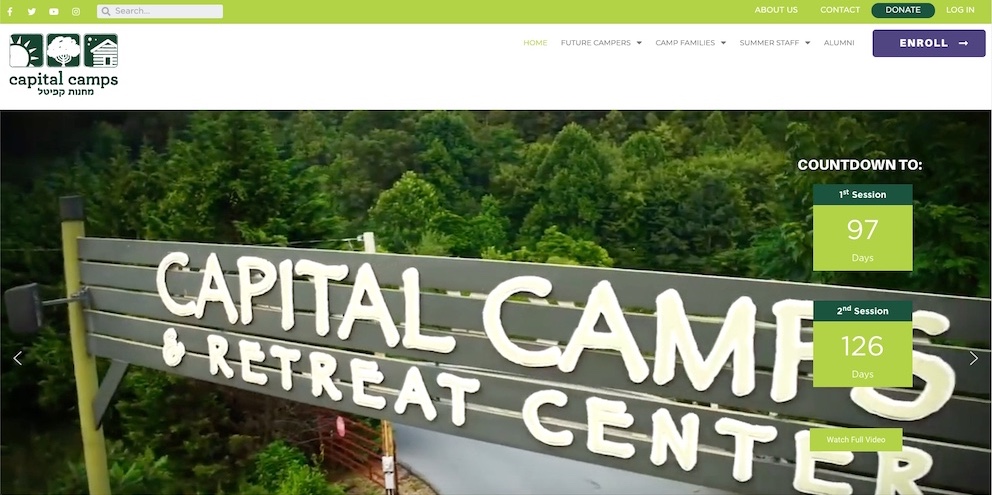 After working with the team at their sister facility on a website redesign, we were excited when the team at Capital Camps engaged Web Strategies for their website redesign. Capital Camps is a Jewish summer camp facility in beautiful Waynesboro, PA, providing an exciting camp experience for kids from elementary school to high school. Their team engaged Web Strategies to assist in a website redesign that focused on organizing their content to improve each user's experience and making the site interactive and fun for current and future campers.
As with any large-scale project, there was a substantial amount of information that needed to be streamlined and organized in a way that made it easy for every child and parent to find what they needed. By utilizing various plugins and organizational tools, Web Strategies created a user-friendly website that communicates what life at camp is like and provides parents and guardians with all of the information they need at their fingertips.
It was also important to the Capital Camps team that their website communicate fun and excitement to prospective campers. We used bright colors, dynamic elements, and video to grab a young website user's attention and keep it throughout the site.
We're proud of the work we accomplished with the team at Capital Camps and hope that their new site serves them well.
Sign up for Our Newsletter!