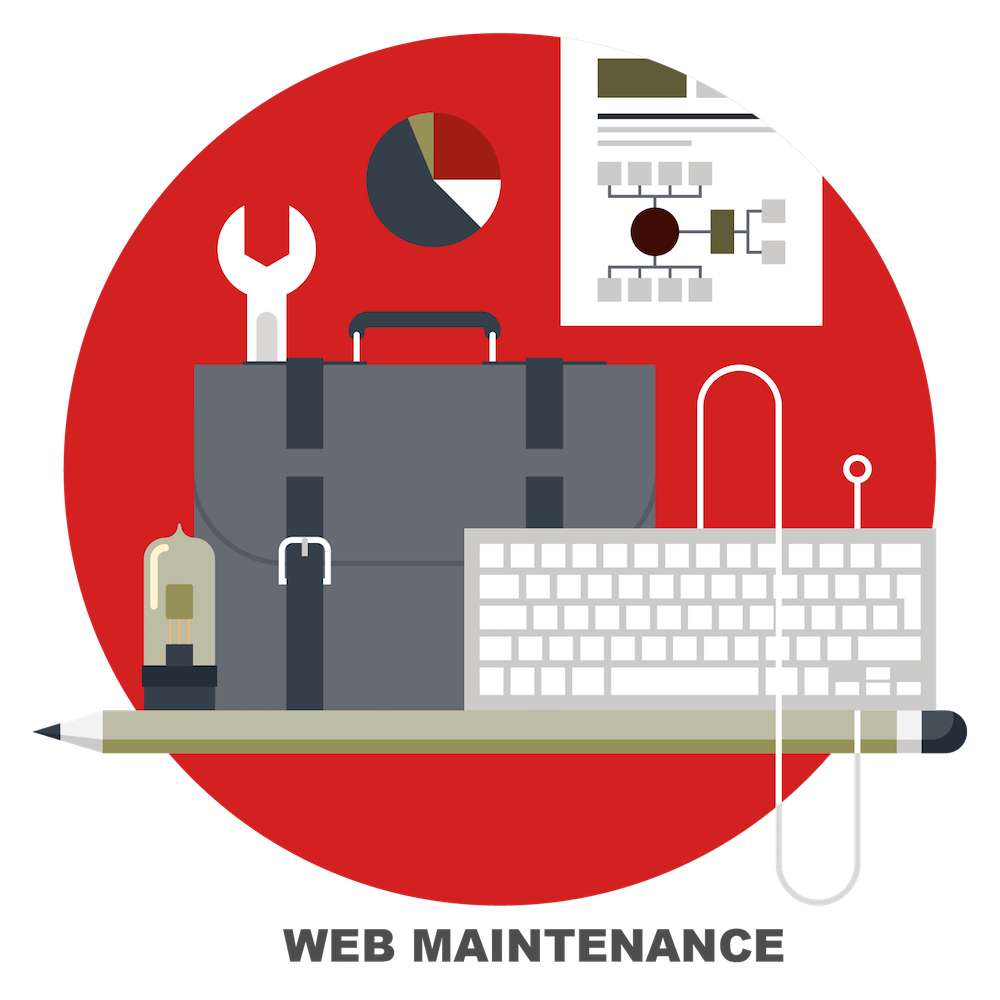 We are happy to help with your ongoing web maintenance needs, including:
Content updates (new content, revising imaging, content revisions)
Creative design
Search engine optimization
Troubleshooting
Upgrades to content management systems (WordPress, Joomla, Drupal)
Updates to online stores and product population
Custom projects
Fixing? Updating? Adding? We can do it!
We can manage your website so that you can focus on growing your business. Whether it's updating plugins, adding new inventory, updating your menu, or adding new content—we can help.
Websites that stay fresh and updated are proven to increase traffic, boost sales and strengthen brand authority, but it can be an overwhelming task to take on by yourself.
We have cost-effective website maintenance plans focused on meeting your business needs. Whether you need occasional updates or daily updates, we can handle any task. Plus, our online support ticketing system and time tracking feature allow us to bill down to the second, meaning that you only pay for time used! No rounding up, here.
Ready to start a project or curious about our process? Need an ongoing block hour Service Level Agreement?  Send us an email or give us a call; we're happy to answer all of your questions.