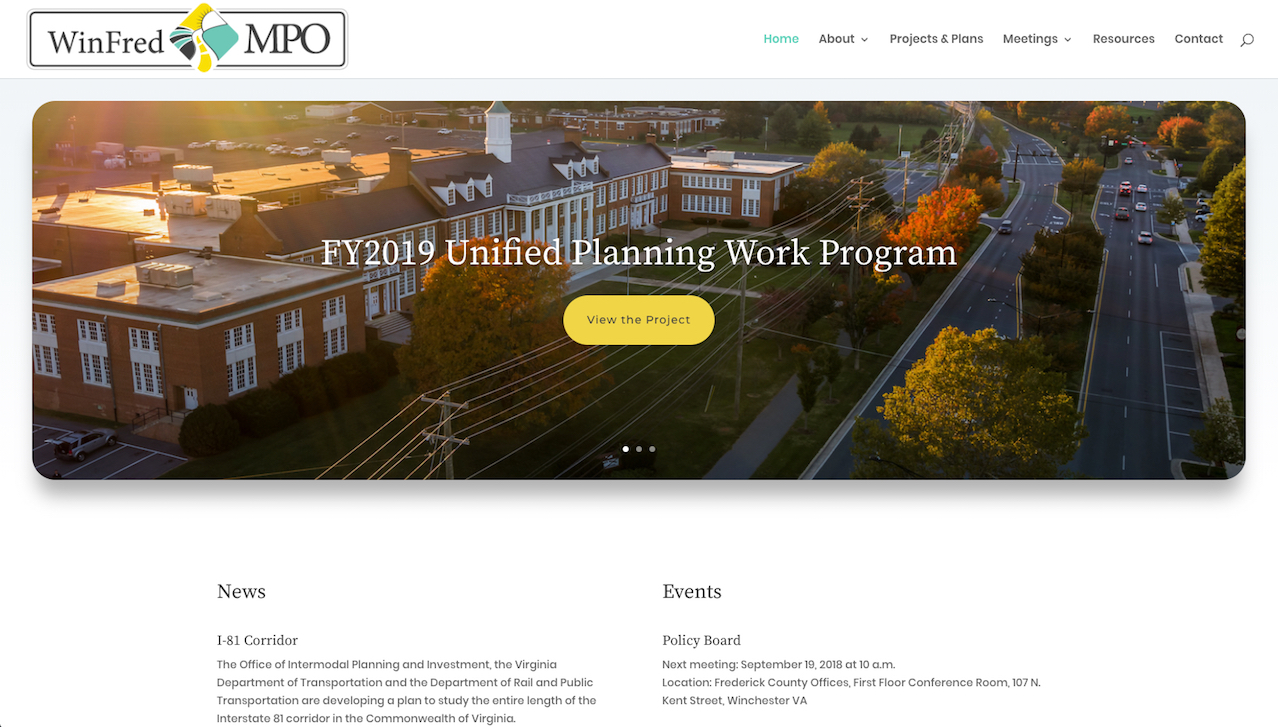 Winchester-Frederick County Metropolitan Planning Organization (WinFred MPO)
Web Strategies was approached to help Winchester Frederick County MPO modernize and organize their website as well as create a new logo. We started by brightening the palette and designing a logo the client felt represented the organization and our area perfectly.
Next up: the website! Making the site easy to navigate, communicate pertinent information as well as be visually appealing was the top priority for the client and we were up to the task! By sourcing beautiful images from local photographers, updating content as well as keeping everything mobile responsive we were happy to produce a brand new look and feel for the client they were thrilled with!
Client
Winchester-Frederick County Metropolitan Planning Organization (WinFred MPO)