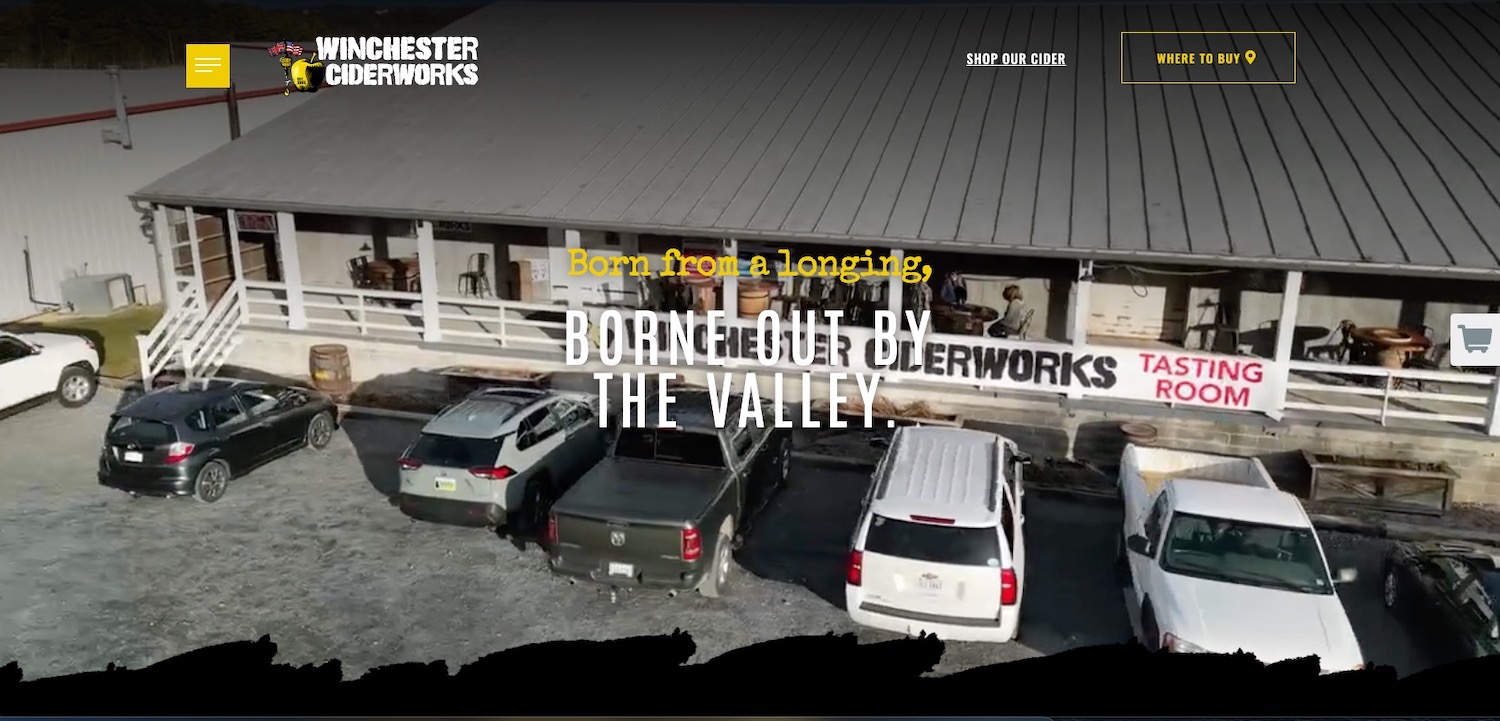 When Winchester Ciderworks owner Stephen Schuurman approached us about redesigning his website, we knew immediately that it would be one for the books. His current site, built in Wix, felt lackluster and confusing. It had outdated information and the navigation was unclear and muddled.
One of Stephen's goals for the redesign was primarily focusing on selling his hard ciders online! As we talked through several options, we ultimately landed on using a third-party platform called Vinoshipper. Stephen set everything up through that platform and we were able to embed and integrate the available ciders on the website. Customers can add to cart and check out without leaving the Ciderworks website and Vinoshipper fulfills the order.
In addition to the shop, we also integrated several custom features throughout the site. One being a "Where to Buy" page that has an interactive map. Stephen wanted an easy way to update his list of distributors and have interested users be able to find them. We made the process easy on the front and back end, so that the website handles all of the heavy lifting. The map features custom pin points where each distributor is located.
Throughout the site, there are lots of areas that highlight products, FAQs, tasting room hours, and more. The site feels fresh and new while also aligning with their brand visuals. We included a self-submittal form where customers can show off photos of them with their Ciderworks cider to be featured on the site. It feels every bit as unique as the cider master himself.
Stephen was thrilled with the result of the website and enjoyed learning how to make edits himself, too, saying, "I feel like this is already so much simpler than Wix!" With the site now launched, we're working with Stephen to maintain the site as Winchester Ciderworks grows and changes.
Cheers!