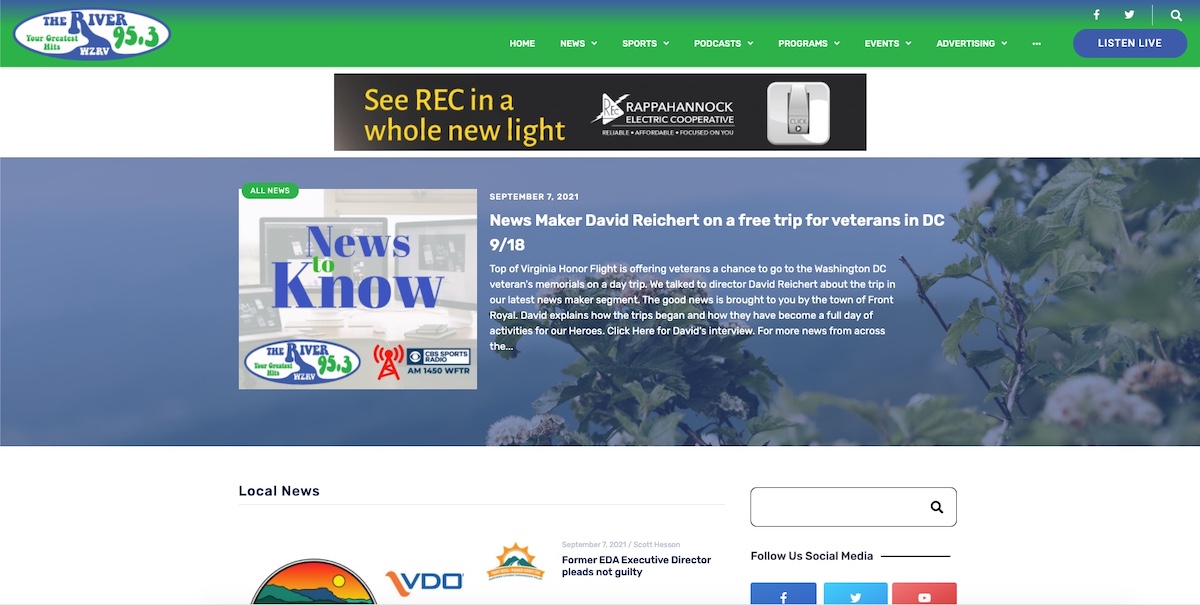 The River 95.3 WZRV is a Shenandoah Valley radio station offering a variety of programming and news resources for Winchester and Frederick, Clarke, Warren, Page, and Shenandoah counties. Their website was dated and needed a general refresh, removal of outdated or irrelevant content, and reorganization.
Our team focused on creating a clean and modern layout, utilizing pops of color that complemented their logo to liven things up. We used custom podcast and post plugins to streamline the appearance of news stories and podcast episodes, keeping post styling consistent throughout the site.
Their new website is modern, well organized, easy to navigate, and showcases the wealth of information they provide the community in an aesthetically pleasing way. Check out the new site and give them a listen!