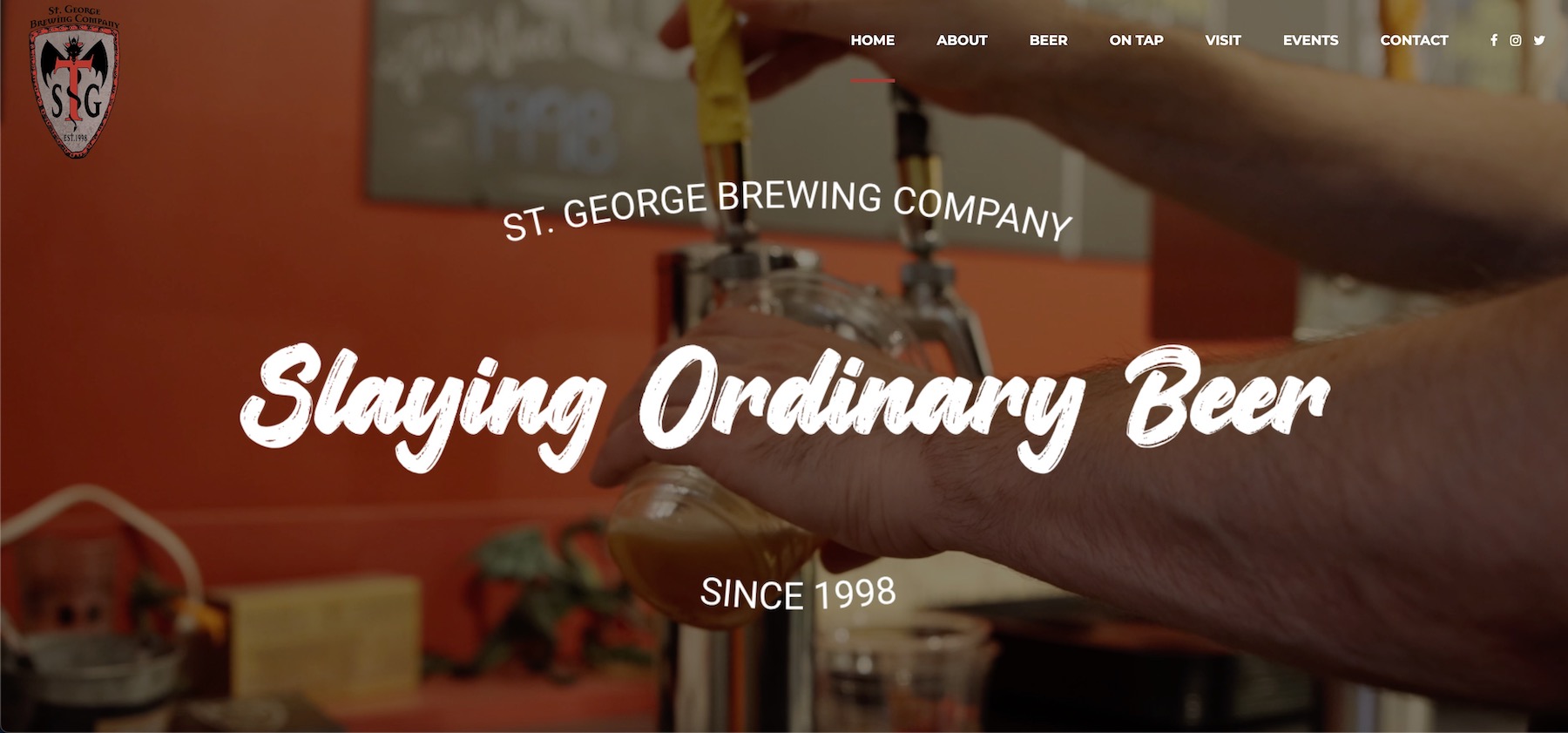 St George Brewing Company
St George Brewing Company takes its beer seriously. Their reputation for serving great beers in a fun and laid-back environment is well known. It was time for their website to accurately reflect the quality of their products and the awesome atmosphere of their physical location.
As a brewery, their website's obvious focus has to be the beer! With oodles of standards, seasonal and rotating taps, STG has something for everyone. We created style categories and a link to Untappd for drinkers who enjoy tracking their tastings.
STG has done a fantastic job branding itself. We used that to our advantage by integrating a similar palette and feel throughout the site.
Groups travel from all over to visit the STG brewery. We wanted people unable to stop by in person to feel the relaxed vibe of the location when viewing the website. We did that by including tons of pictures and videos, making the website a virtual visit to the brewery itself.
We are super pleased with how the site came together. After looking at all of these incredible pictures, we're ready to make the drive to Hampton ourselves. See you there!