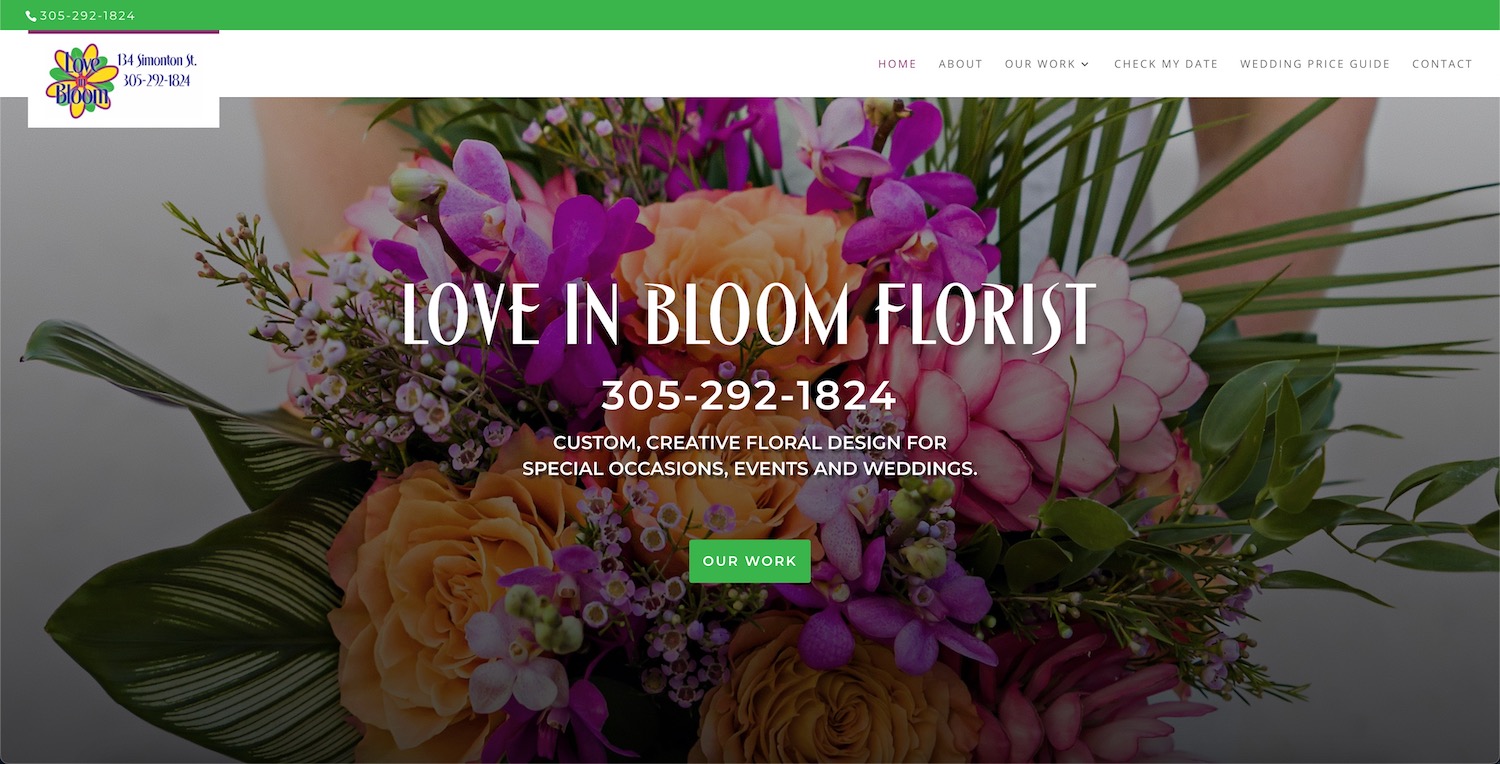 Love in Bloom Florist in Key West, FL, has been creating beautiful floral designs for locals and tourists for over ten years. They pride themselves on creating custom floral design for all occasions, including destination weddings. The florist's website was created using Zibster. It lacked the tasteful look and feel that the business wanted to reflect. It also hindered the ability of the website to grow with the company and had considerable limitations in optimizing the website for search engines. However, Love in Bloom had terrific photos and hoped the new website would reflect the caliber of craftsmanship the team exhibited daily.
By moving the content and images into WordPress, Web Strategies created a dynamic environment for users to explore the flowery world that is Love in Bloom. The website is now mobile-responsive. Images are showcased as focal points throughout the website. Contacting the shop to order flowers or discuss upcoming events is easy.
Love in Bloom is blooming with love for their new website…and so are we!