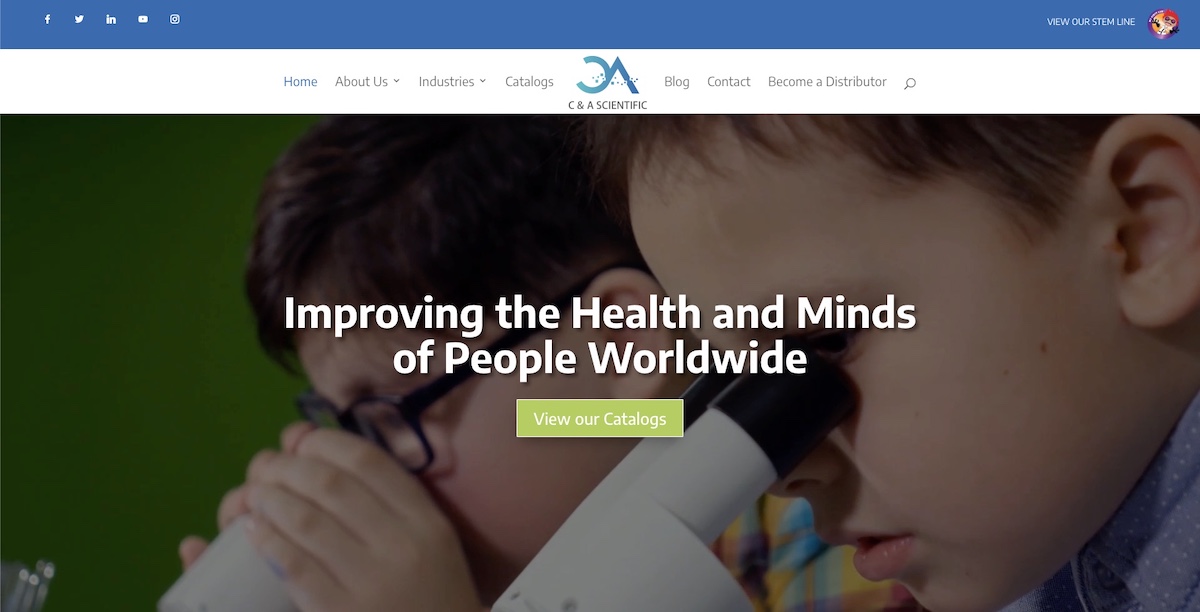 C&A Scientific already had a great online presence when they came to Web Strategies for a general refresh of their website. They needed a refocused site that reflected their updated branding, streamlined the user and backend experiences, and communicated their corporate culture to their customer base.
Web Strategies took a nod from their former website, keeping the aesthetics consistent with their existing web presence while bringing it up to date with their new branding. We created multiple contact forms to streamline their internal processes and simplify the user experience.
We also used their fantastic staff pictures to inject a lighthearted personal touch into their site (check out their Meet our Staff page!). We are so happy to have partnered again with this awesome company. Check out their new site and take a look around!