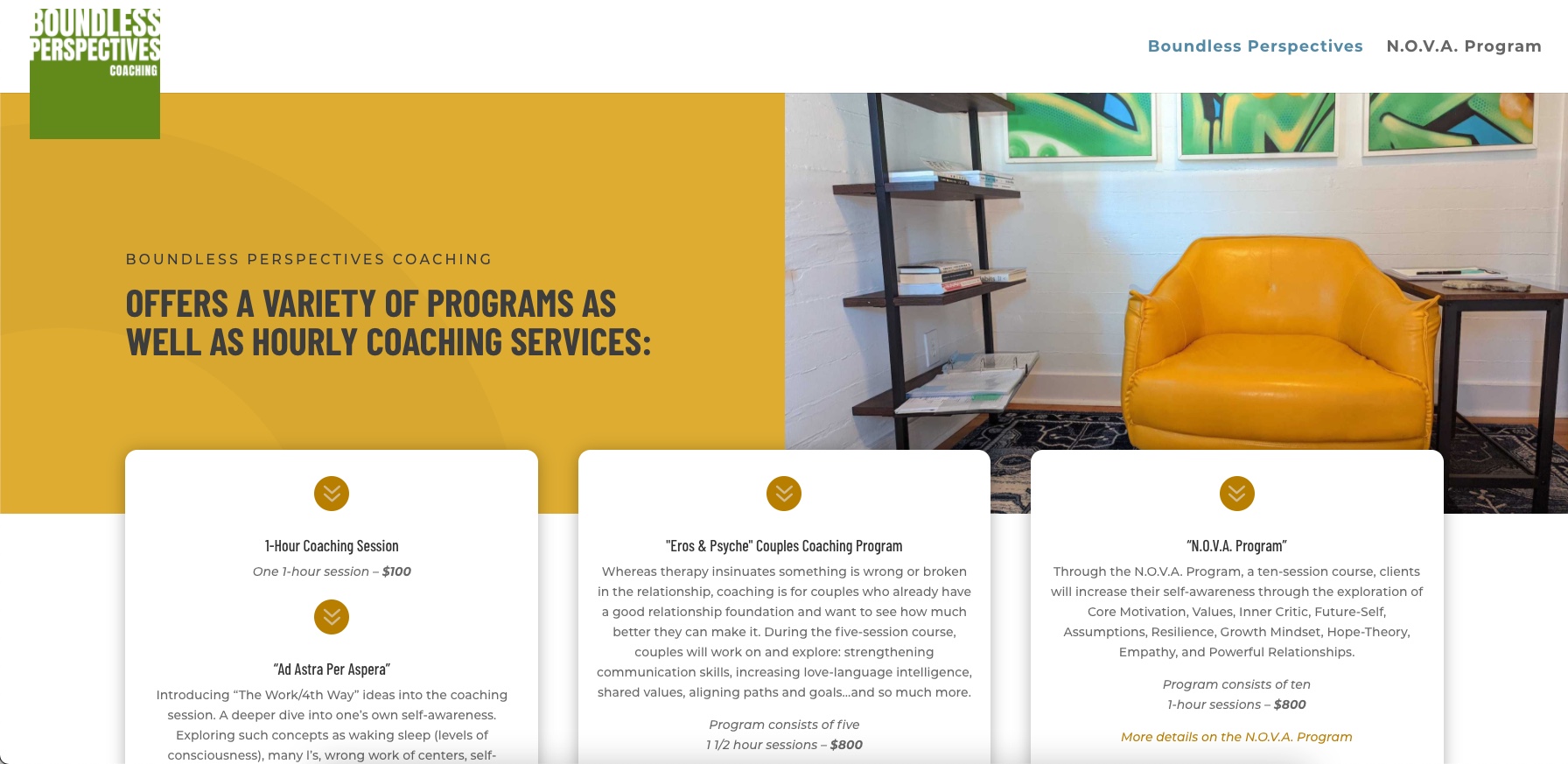 Boundless Perspectives Coaching
Our good friend, Keith St. Peter, came to us for help in promoting his Key West-based coaching services. His genuine love of helping others and his informal yet science-based approach to coaching made this an easy project to take on. Whether it's his dedication to his craft or his cheery White Street office, it's easy to see why Keith is Key West's go-to for coaching.
Our team created a simple yet bright and inviting website to showcase Keith's suite of coaching services as well as the N.O.V.A. Program. We wanted to keep the design modest and let the images and stories speak for themselves. We're pretty excited at how fun the design turned out and look forward to working with Keith on future projects.