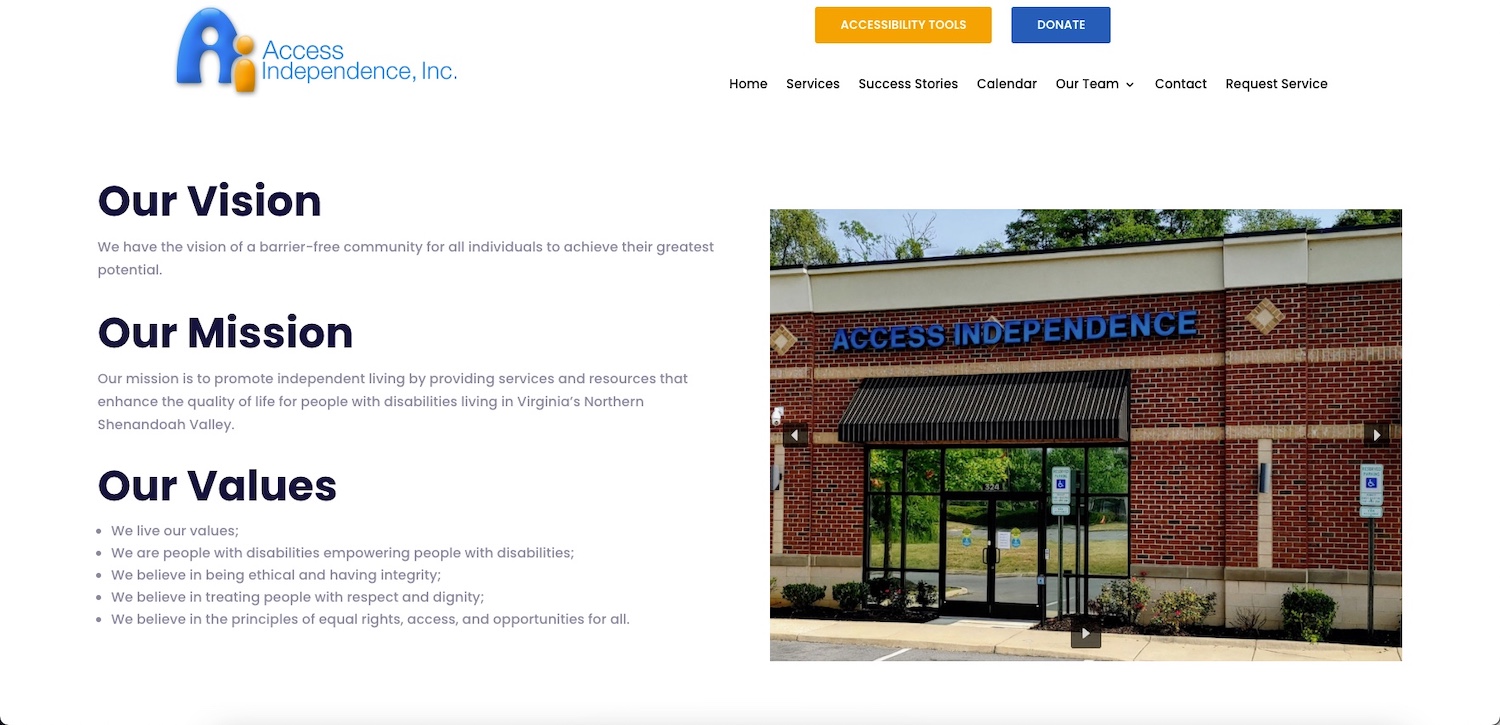 Access Independence, Inc. is a Winchester-based organization whose mission is to promote independent living by providing services and resources that enhance the quality of life for people with disabilities living in Virginia's Northern Shenandoah Valley.
They came to Web Strategies for a website redesign that allow users to find the information and support they needed easily and incorporated accessibility features throughout. By restructuring the website, reorganizing content, and integrating a specialty accessibility tools plugin, we were able to create a clean and vibrant website that clearly communicates the services they provide to the community and allows all users to access the resources they need easily and intuitively.
We're so happy to have partnered with another wonderful local organization and hope their new website serves them and our community well.