Keri is a seasoned developer and manages our support desk as well as provides support to our full cycle web development projects. She works closely with our clients and management teams to ensure that your support needs are resolved in a timely and professional manner.
In 1990, she received her Associate's degree in Radiologic Technology from Delaware Technical and Community College in Georgetown, Delaware. She went on to become registered in Radiologic Technology, certified in Nuclear Medicine, Nuclear Cardiology, and Positron Emission Tomography. She earned a certificate from Northern Virginia Community College in Health Information Technology as an Implementation Support Specialist and is also certified in that field.
She graduated from Lord Fairfax Community College with an Associate's in Information Technology Systems. She also earned Career Studies Certificates in Networking, Information Technology Foundations, Web Design, Database Administration. She pursued her Bachelor of Science degree in Web Design and Development from Full Sail University.
Keri's interests span the realms of literature, research, technology, and continuous learning. Her enthusiasm lies in discovering novel and streamlined approaches to leverage the capabilities of technology. She possesses a profound passion for crafting user-friendly and visually captivating websites, aimed at enriching the overall user experience.
Nestled on a charming farm in Strasburg, VA, Keri shares her home with her husband, Anthony. In her downtime, she can be found assisting in the care of their horses, pampering a spoiled Rottweiler, and doting on her beloved cats. Her loyal companion, Oliver (a Chihuahua) is the newest addition to the family and a constant presence by her side.
In Case You Were Wondering
What is your favorite ice cream flavor?
My Mother-in-Law's Homemade Grape Nuts Ice Cream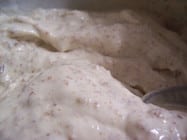 .
If you could travel anywhere in the world, where would you go?
It would be a toss-up between Scotland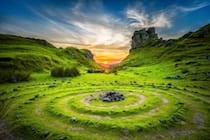 and Norway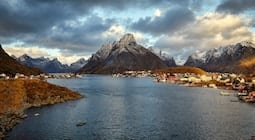 . While I have always wanted to meet a true Highlander, Norway is where my ancestors are from and I hope to visit it one day.
What TV or show could you watch over and over again?
There are so many, but my favorite is CSI Miami. I just love Horatio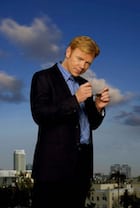 Caine. I binge watch Forensic Files anytime I can.
What's your go-to comfort food?
My Mom's Fleischkuechle
and Potato Soup.
Would you rather battle 100 duck-sized horses or 1 horse-sized duck and why?
After years of handling horses and cows, I think I can maneuver one horse-sized duck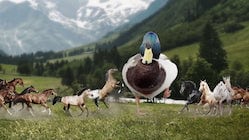 . The thought of battling 100 duck-sized horses just sounds exhausting and I would be defeated before I even started.
What is something that very few people know about you?
I'm a huge Eminem fan and enjoy reading historical romances.