The Digital Age
Digital marketing and social media provide a platform for people to communicate, engage and share ideas. It enables them to relate to each other in ways that they have never been able to before.
While execution is key, analysis and planning is critical to successful execution. Creating a digital marketing strategy for your overall marketing campaign will allow you to better understand who you are targeting, why you have chosen them and what you expect to achieve as a result of the campaign. Your strategic plan will include: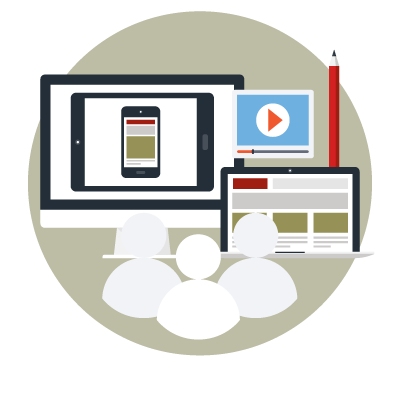 Measuring Success
We will measure the success of your strategy based upon your goals. Once the strategy is determined, we will establish a set of tactics that will allow us to carry out the plan. We will work with you to implement the tactical plan as well as support you in your efforts to maintain the plan and assess success.
Detailing Your Goals
We will work with you to outline your high level goals. What do you want to get from your social media marketing strategy?
Determining Your Target market
A critical factor to success social marketing is determining your target market. While you'll want to reach as many potential customers as possible, the key is conversion – turning engagement into sales.
Determining and Analyzing Your Competitors
We will determine who your competitors might be and will analyze their tactics to see how we can improve on their methods. We will also assess who they are reaching and how.